Course overview
About the course
Covers aspects and details with step by step hands-on guidance on how to start with Alibaba cloud PAI Studio, by using Linear regression techniques?
No Of Modules
This course has two modules:-
1. Basics to PAI studio using visual modelling with multiple basic to understand linear regression example.
2. A little Advance implementation using different notebook options inside PAI as well as well known industry acknowledged notebook tool.
3. Also cover the engineering aspects of driving value out of your experiments.
Speakers
1. Bhaskar Tripathi (Alibaba Cloud Data Science MVP)
2. Anjani Kumar(Alibaba Cloud Big Data MVP)
Certificates
1. Level 1 on completing module 2 by multicloud4u.
2. Level 2 directly by Alibaba Cloud Academy by using the link below or clicking on the faq icon below the video panel from any of the module.
https://edu.alibabacloud.com/clouder/exam/intro/383
Prerequisites
Setup free account and VM
https://www.5thir.com/dynaevent.aspx?eid=a90fcdd75b8a4a6397b6fa774caee8freevm#start
Alibaba cloud Apsara data stack
https://www.5thir.com/dynaevent.aspx?eid=e3ab553caccb4b27b3f95d8bf361c4ASAK#start
Big Data Stack
https://www.5thir.com/dynaevent.aspx?eid=446AC8D73A9C4035A2F6BDD002B40BDB#start
In Association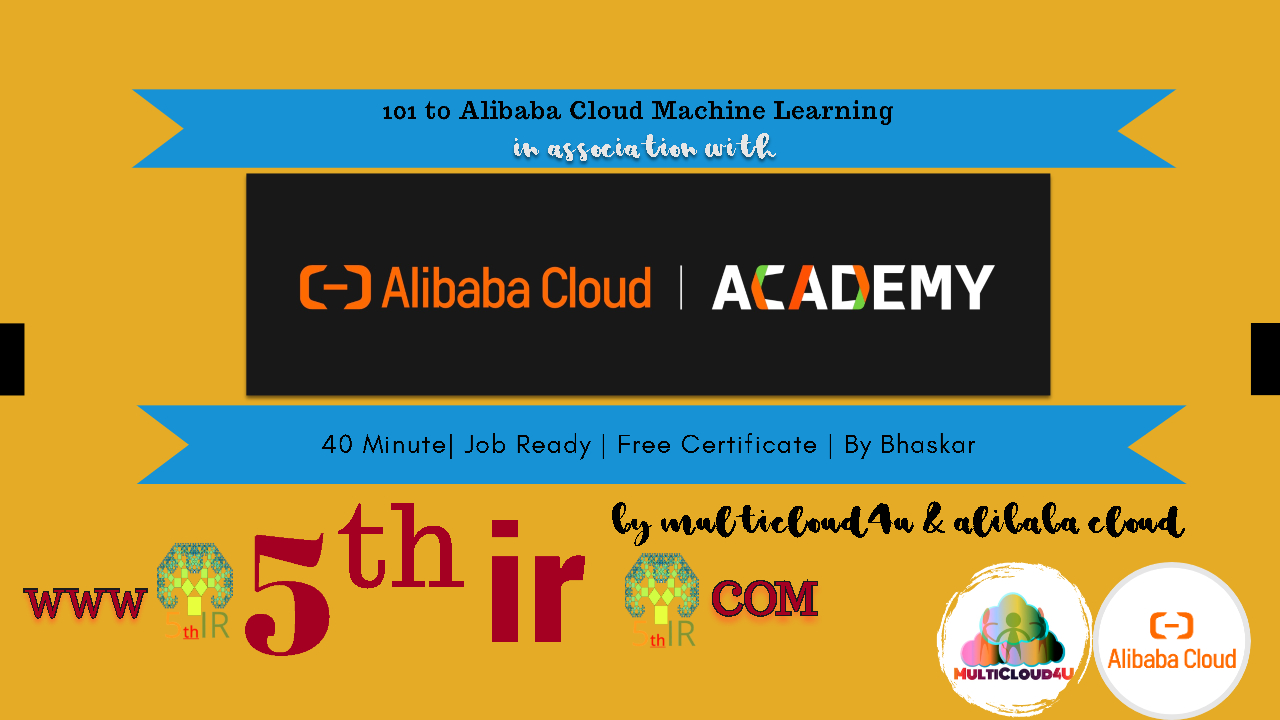 Certificate Samples Level2 by Alibaba Cloud Academy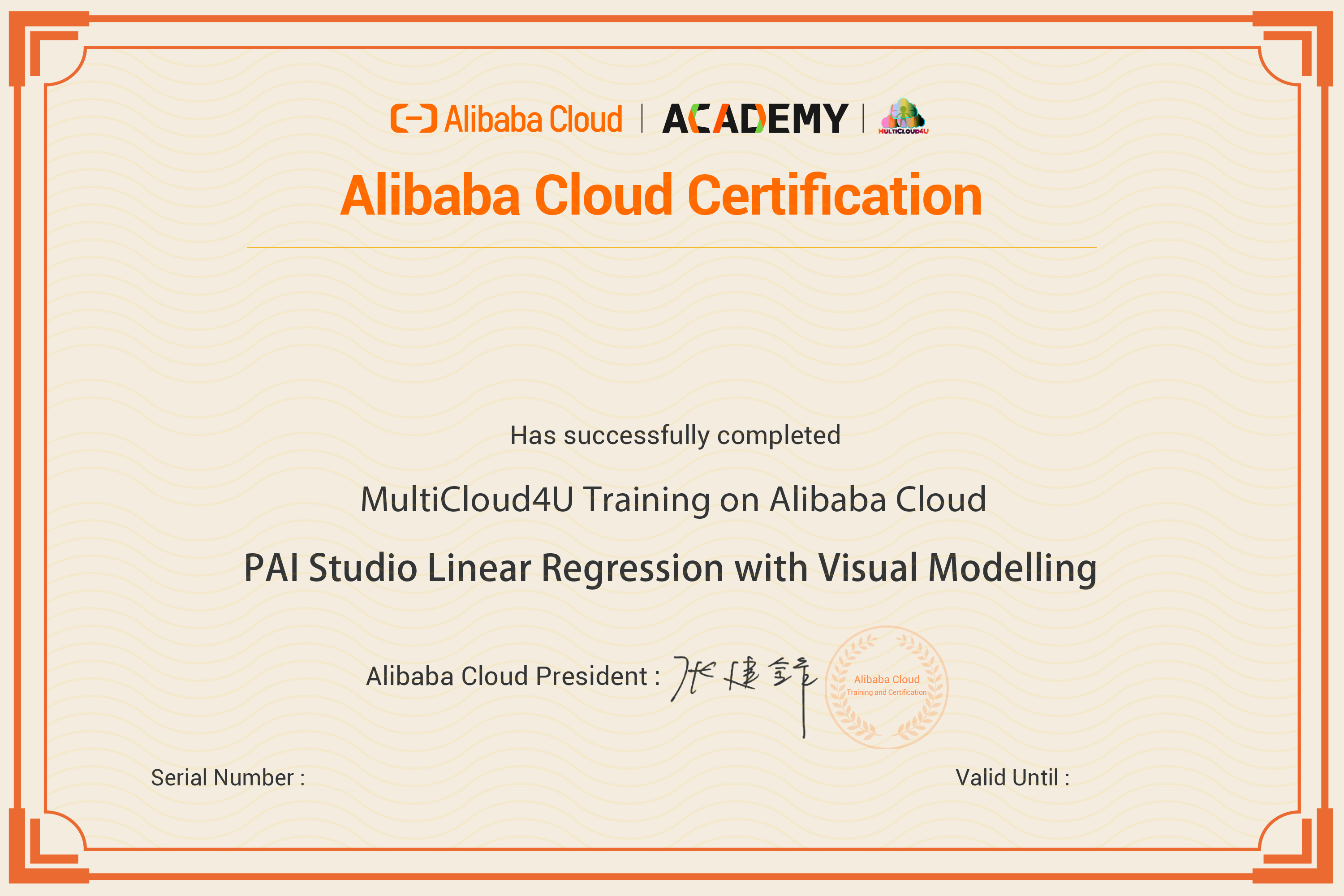 Certificate Samples Level1 After the second module