What will you learn from this master class?
Join Pavan Nayakanti (Ex Microsoft Automation Expert) on 13th December 2020 to understands the basic to start with DevOps.

He will be providing us answer to the following:-

People often jump-start learning DevOps with any branded tool like AWS or complex topic like containers but fail to understand the actual basics of DevOps. He want to reiterate the right way for learning & implementing DevOps at the enterprise level that generates instant value to the organization and the learner.


Our Integrated Approach To Open Learning, Elevated Branding and Hiring
Need A career upgrade?
automation architect with deep experience in architecting and delivering enterprise scale automation solutions of devops, rpa & test prospects for enterprise customers across globe. Engages with strategic customers for digital transformation and business prioritization processes, particularly focused on continuous improvement & continuous delivery, to enable them to better utilize their business application assets, and drive new insights and scale from their investment in on-premise & cloud deployment solutions through a combination of smart operational deployment frameworks that enables developers & business to prepare for ready to market challenges & further making smarter, faster decisions. A technical thought-leader who manages and collaborates with multi-stakeholders ecosystem - customers, engineering, marketing and sales, consulting, partners etc. 18 years of total experience in IT industry working at the capacity of Architect & Manager for Insurance firm responsible for identifying opportunities with DevSecOps, RPA, Test Automation, delivering & sustaining solutions. • Proficient with domains associated with Insurance, Wealth Management, Revenue & Finance, Marketing, Pre-Sales, Billing & Invoicing, and Budget Planning. • Specialties: Robotics process automation, DevOps automation, Test Automation and delivering solutions. • Previously worked as Technology Manager, Test Architect, Test Management and Support Operations delivering enterprise level applications. • Strong with technologies associated with Business Intelligence and data ware housing.
Benefits Of Joining Our Events and Sessions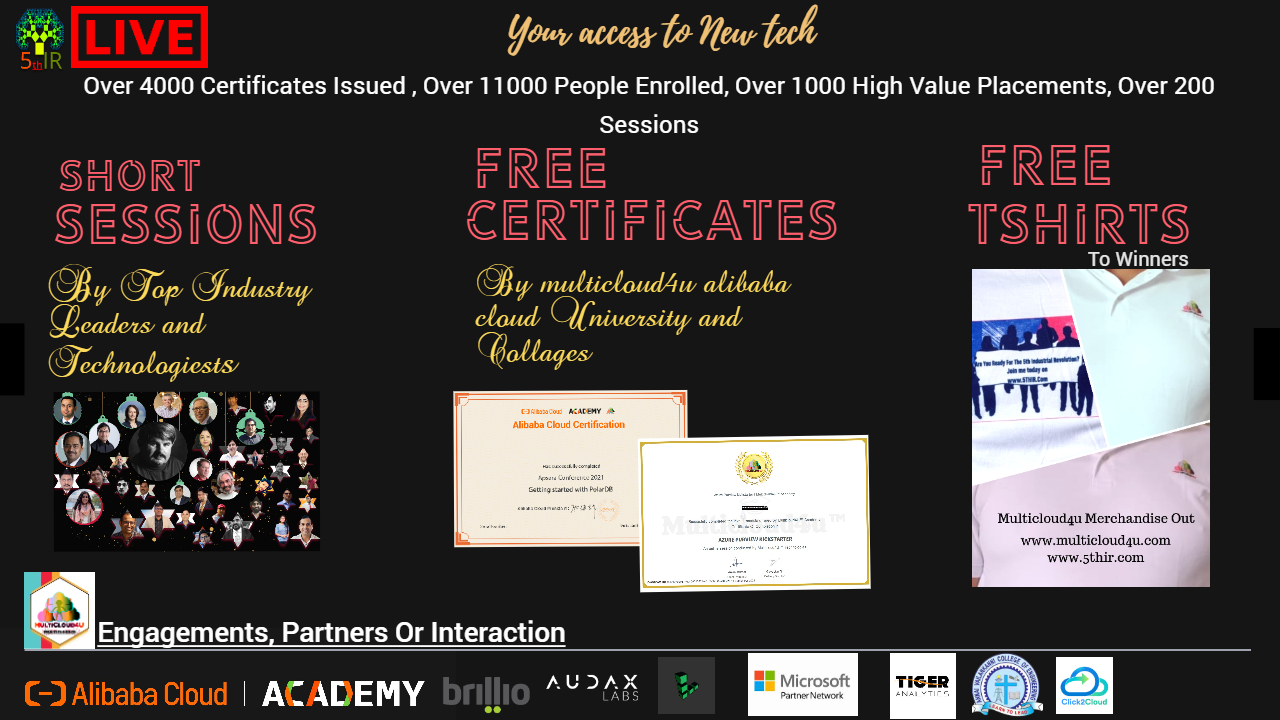 ;
Upcoming Events