What will you learn from this master class?
Join Prashant Mishra
https://mvp.alibabacloud.com/mvp/detail/214

Prashant is the chief architect of cloud brains. He and his team will take us through a short journey on End-End cloud migration steps, challenges and resolution including multi-cloud migration.
The team will further demo Cloud brain as a tool that is being used by 100 of companies and can fully automated IAAS and PAAS based migration including audit planning, monitoring and decommissioning.

CloudBrain's migration feature works seamlessly with all the leading cloud providers and associated services. Alibaba cloud It is a destination to 10+ cloud in migration. Basically, we go through these phases defining, planning and management. It defines two strategies. Business strategy and Partner support. These strategies involve stakeholders and also identifies stakeholders. CloudBrain introduces with plans like Discovery and assessment, TCO / business case and Migration plan. In this, it also involves and identifies stakeholders. The discovery and assessment involve on-premises applications. Whereas, migration plan know your migration options, Pilot your migration with a few workloads and Calculate the total cost of ownership. CloudBrain makes ready Technical skilling and Landing zone. Landing zone Migrate your remaining workloads to Azure and get support for your implementation and adopt migration execution. Then CloudBrain of Click2Cloud manages to decommission of existing on-premises infrastructure and manage your migrated workloads. CloudBrain Migration is an ideal solution for migration needs to become agile, competitive, reduced server footprint, improved performance, and flexible without risking business disruption, security, compliance, and performance.
Ex Micrososft Product Architect Engineer Founder and Entreprenure
Special Message From Prashant Mishra
Our Integrated Approach To Open Learning, Elevated Branding and Hiring
Benefits Of Joining Our Events and Sessions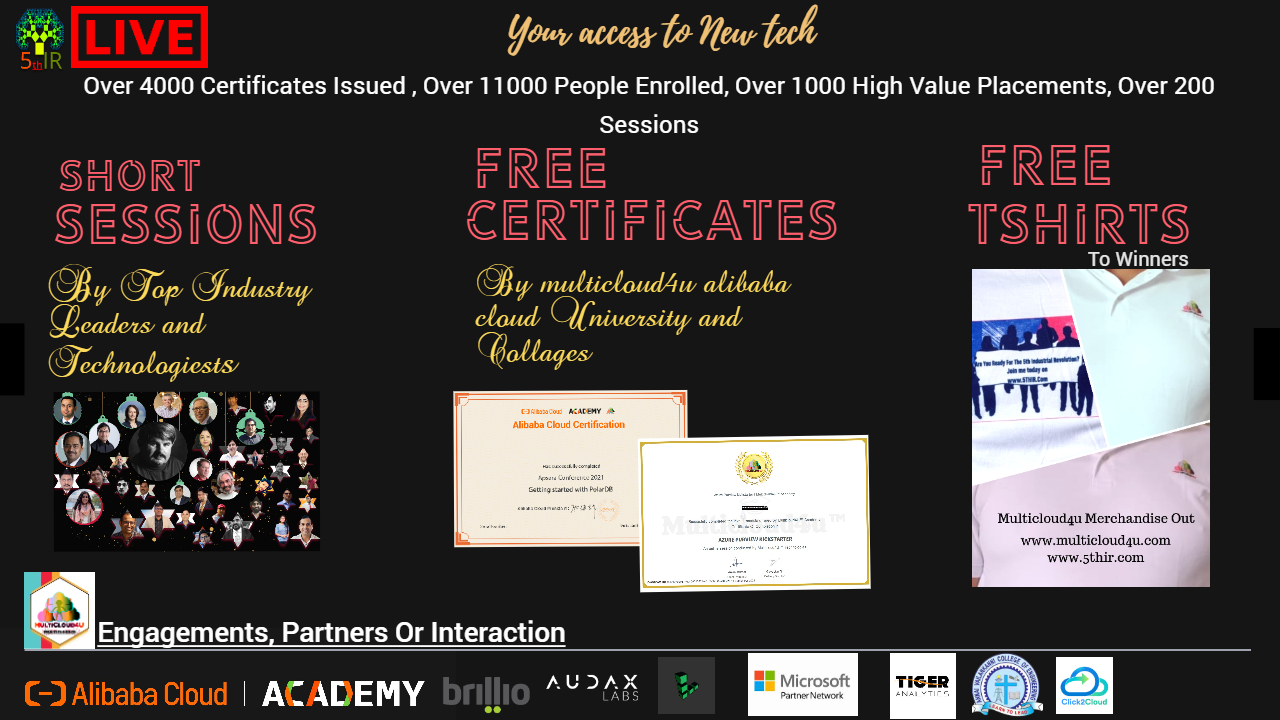 ;
Upcoming Events