What will you learn from this master class?
This session will let you know about :
• What is Artificial Intelligence (AI)
• What is Machine Learning (ML)
• Where will it be used in real life or industry
• AI - Project Life Cycle
• What are azure cloud components / resources used for AI / ML projects
• How Azure Synapse helps AI projects
• Demo – End to End AI project or solution using ADF, Azure Synapse and Power BI
Experienced Cloud Solution Architect - Architect with a demonstrated history of working in the insurance, logistics including transportation, warehouse, customs, import and export industries. Skilled in Enabling Automation processes, Requirements Analysis, SAP ERP, EWM, Enterprise Resource Planning (ERP), and Team Management. Strong arts and design professional with TOGAF - Enterprise Architect, Azure, AWS, a ITIL focused in ITIL from ITIL for operational framework.
Our Integrated Approach To Open Learning, Elevated Branding and Hiring
Benefits Of Joining Our Events and Sessions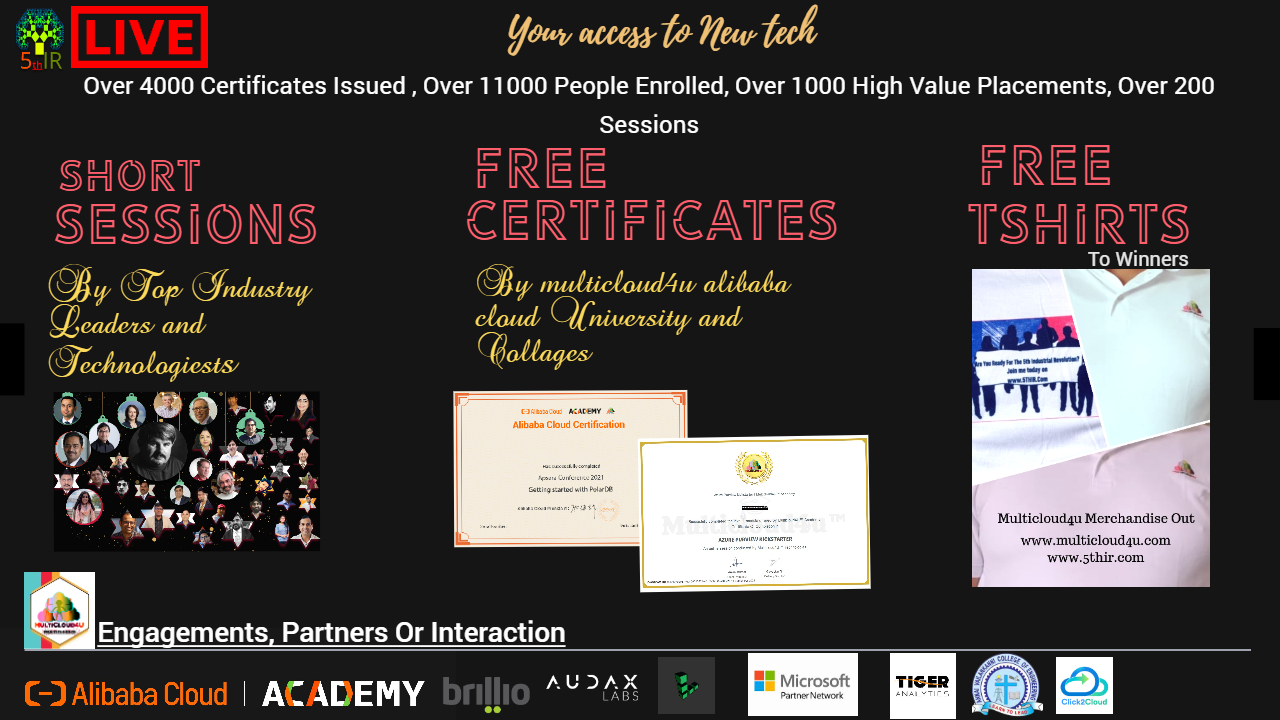 ;
Upcoming Events