Saturday, 04 February 2023
09:00 PM IST | 10:30 AM EST | 03:30 PM GMT
Saturday, 04 February 2023
10:00 PM IST | 11:30 AM EST | 04:30 PM GMT
What will you learn from this master class?
What is big data

What are the different types of big data

How big data works

How to solve big data problem

Note :
Event will be streamed live on your private event page as well as there will be the option to join via webex. After the event you will be provided with certificate.You can also win goodies shipped to you free, if you are the winner after a short fastest finger first quiz.
I am Karthik Kondpak Having Extensive Experience in Bigdata 🚀I Have good knowledge over Hadoop and it's internals. 🚀I have a good knowledge over ingestion tools like Sqoop 🚀I have a good knowledge over dataWare Houses like Hive 🚀I have Good knowledge of🔥 Spark with Scala(Dataframes, Datasets, SparkSql) and it's internals 🚀I have good knowlege over AWS(EMR, S3,Glue) ✍️Talks About #Data-Engineering ✍️Talks about SQL
Our Integrated Approach To Open Learning, Elevated Branding and Hiring
Benefits Of Joining Our Events and Sessions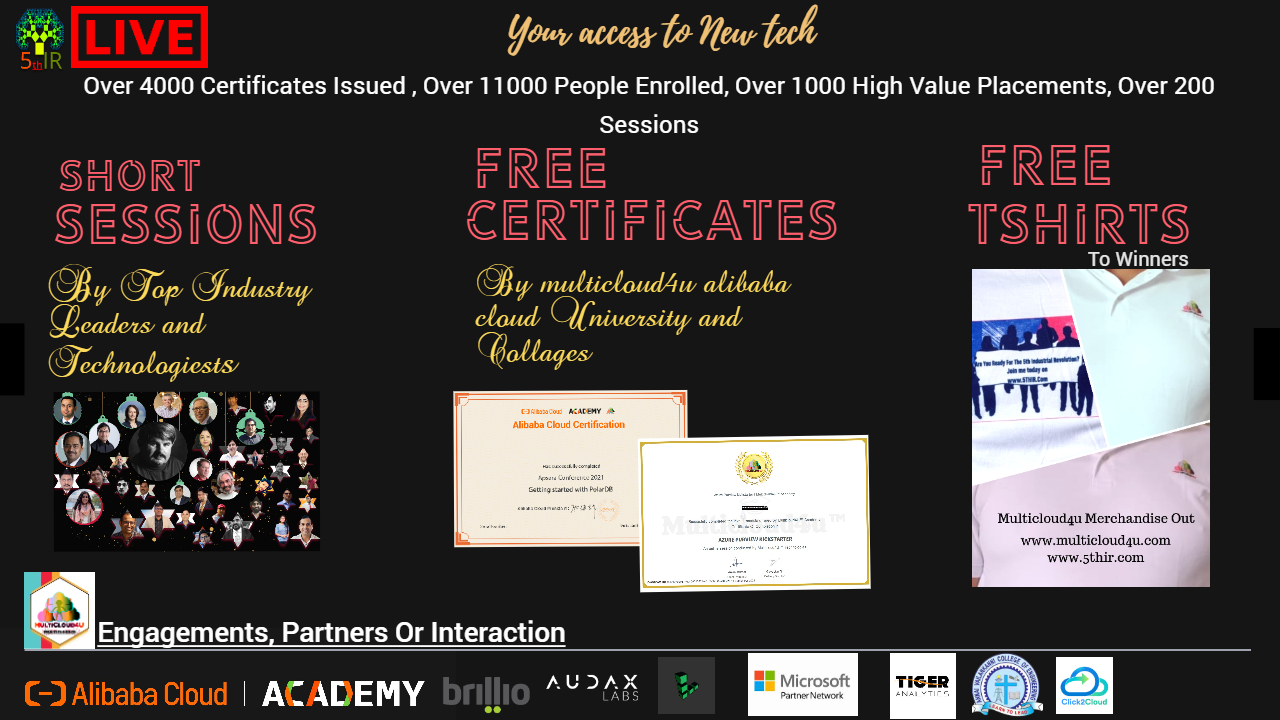 ;
Upcoming Events