What will you learn from this master class?
In this short 40 to 50 minute session lets have an in-depth understanding of Using Thermal Camera & Drones For Identifying Suspected Covid Patient
Please note Level 1 certficate is free with the session, however for the session curated before June 2020, its only enabled after request, please use our helpdesk in the header to raise a request for completion certificate.
Our Integrated Approach To Open Learning, Elevated Branding and Hiring
Need A career upgrade?
Benefits Of Joining Our Events and Sessions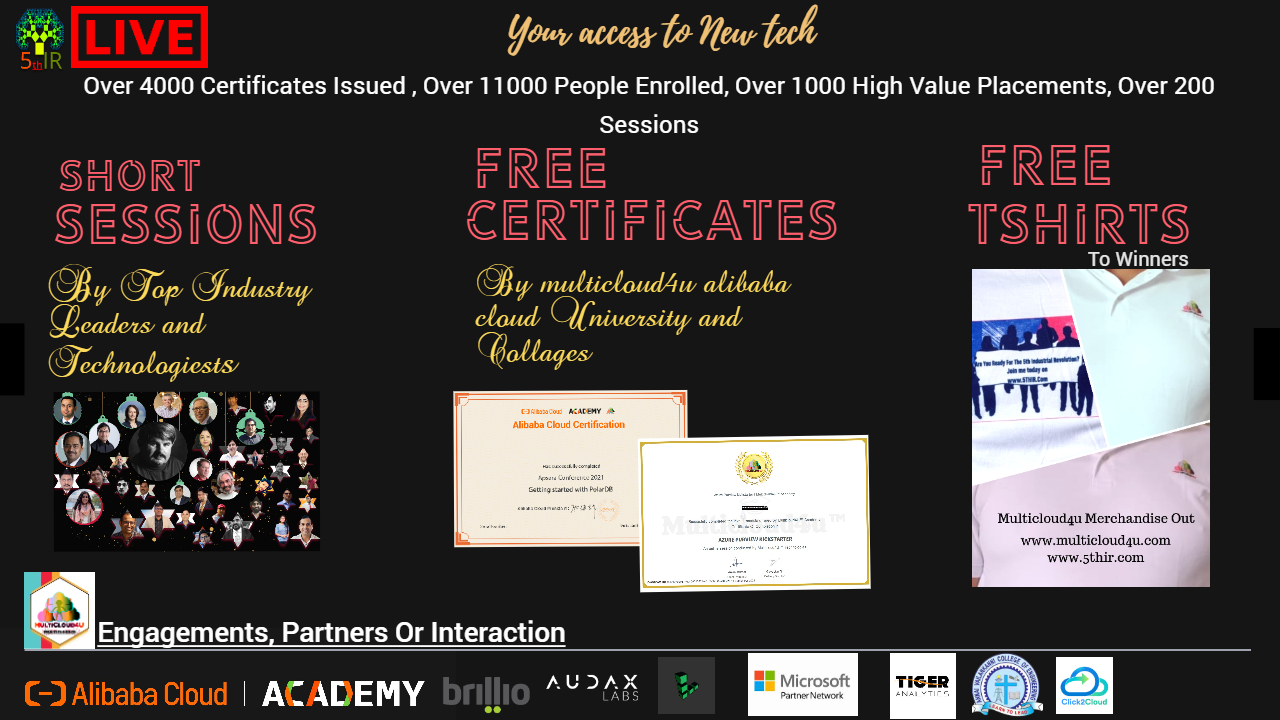 ;
Upcoming Events