What will you learn from this master class?
Let us Join SreeSekhar Palaparthy Senior Architect at Razorfish to understand and quickly start building and implementing Microservices Solution Architecture.
TOPIC -
1. Overview.
2. Why Microservice.
3. MSA Patterns.
5. Pitfalls.
6. A shallow dive into Solution Level engineering of microservice.
7. Code and Demo if available.
8. Q N A
9. Further Guidance and Reference.
AWS Certified Solution Architect
Digital Business Transformation Technologist, Cloud and Solutions Architect AWS Certified Solutions Architect - Associate (SAA) Microsoft certified professional in HTML5, JavaScript and CSS3 (70-480) Microsoft certified professional in ASP.NET MVC4 (70-486)
Our Integrated Approach To Open Learning, Elevated Branding and Hiring
Benefits Of Joining Our Events and Sessions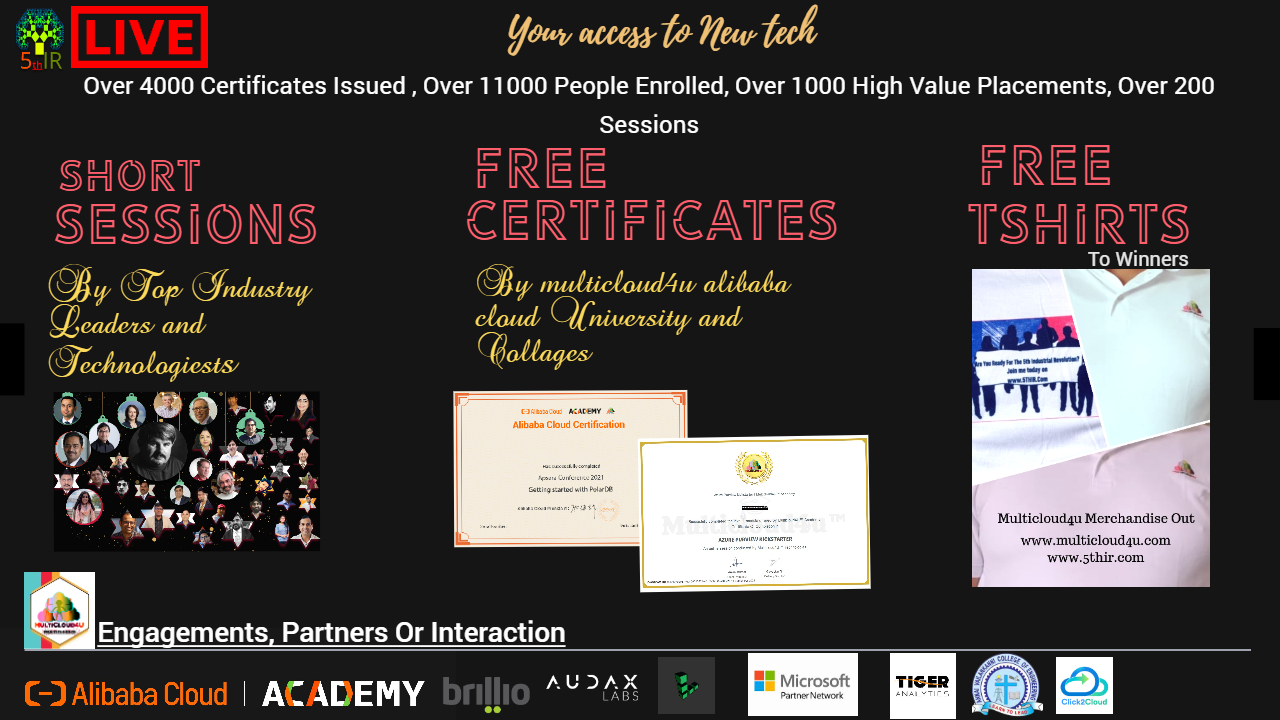 ;
Upcoming Events