What will you learn from this master class?
Type:- Series|Complete Course| Certification:-Level 1 and Level 2 Certificates(with the exam)
Topic:- AWS Cloud Watch End to End
TOPIC To Be Covered in session 1 and 2 (End of August)
1- Introduction to CloudWatch
2- Cloud Watch Metics
3- Custom Metrics
4- Cloud Watch Alarm
5- Dashboards
6- Automation using CloudWatch Event Rules and Lambda
7- Pushing Custom Logs to CloudWatch
8- CloudWatch Container Insights
9- CloudWatch Service Lens
10. Code and Demo
11. Q N A
12. Further Guidance and Reference.
SPEAKER PROFILE-
https://www.linkedin.com/in/vinydboy/
Senior Systems Engineer at Singapore Airlines
CERTIFICATION -
Multicloud4u LLC USA will certify the participants with Level 1 Certificates.
While the event and level 1 certificate are free, Level2 Certificate and Downloadable Materials with a self use GNU license are Paid.
Free level 1 certification after the session. Certificates can be claimed at www.5thir.com. You can invite your friends or colleagues as well to attend the session.
Senior Systems Engineer
AWS || Google Cloud || Kubernetes || Python || MongoDB || MySQL || Jenkins || Ansible || Terraform || Nginx || Elasticsearch || Linux AWS Certified Solution Architect Associate Google Cloud Certified Professional Cloud Architect Certified Kubernetes Administrator Hashicorp Certified Terraform Associate
Our Integrated Approach To Open Learning, Elevated Branding and Hiring
Benefits Of Joining Our Events and Sessions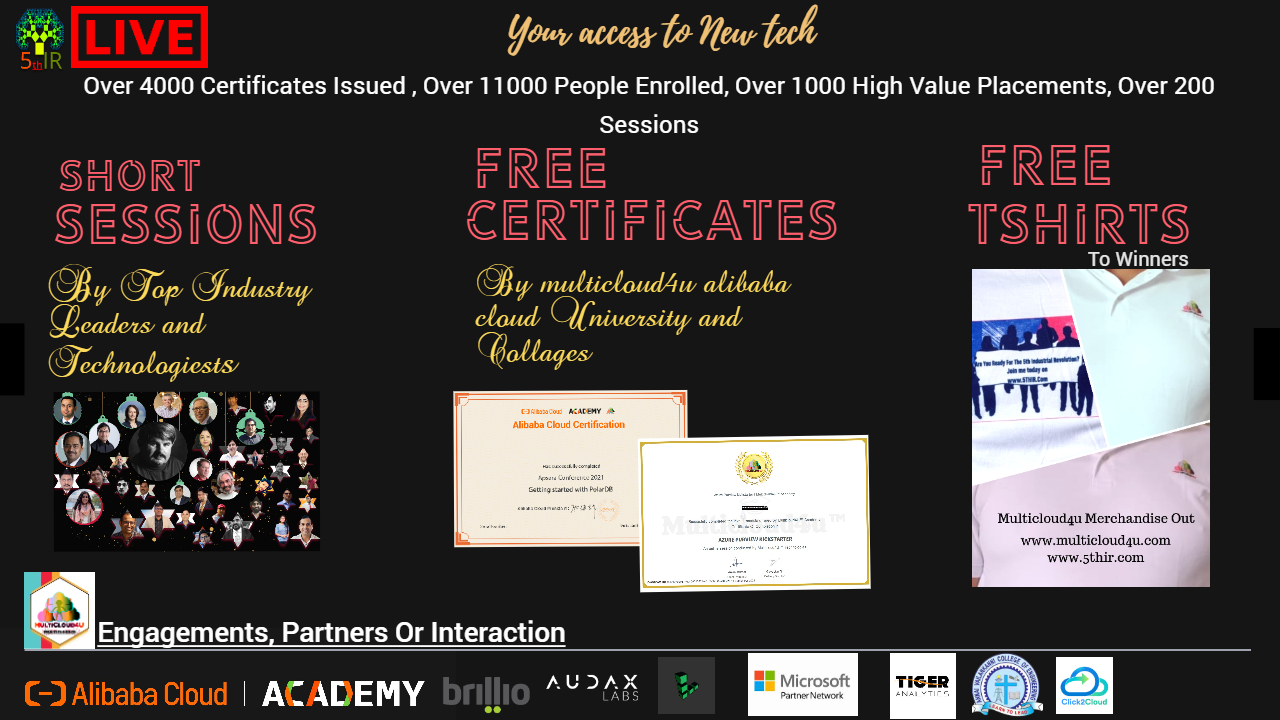 ;
Upcoming Events