What will you learn from this master class?
Type:- Series|Further sessions to be announced soon.
Certification:-Level 1 and Level 2 Certificates(with the exam)
Topic:- Cloud Security Tools SIEM Practitioner 101
TOPIC Covered, further extension to be relased soon. 1. Multi-Cloud security we will cover a broader view with Authentication, Authorization, data, and perimeter security review on each cloud. 2. Azure Sentinel 3. AWS Guard Duty 4. GCP Security Command Center 5. Code and Demos as and when required 6. Q N A 7. Further Guidance and Reference.
CERTIFICATION -
Multicloud4u LLC USA will certify the participants with Level 1 Certificates. While the event and level 1 certificate are free, Level2 Certificate and Downloadable Materials with a self use GNU license and are Paid /free as per speaker consent. Free level 1 certification after the session. Certificates can be claimed at www.5thir.com. You can invite your friends or colleagues as well to attend the session.
Senior Manager Technology - Cloud and Devops
5 x Azure | 1 x GCP | 2 x AWS | 7 x RedHat | 3 x VMware | Cloud Architect | DevOps Architect | SRE | IT Leader Rethesh has experience working as Technical Architect, DevOps Engineer, Technical Lead and Consultant over the last 13 years. Worked on providing IT solutions in different industry like Telecom, ITO, Taxation and Banking. Experience of working on major cloud platform like Azure, AWS and Open Stack . Strong experience of designing IT infrastructure & implementing Linux, Unix, Windows, VMware, Networking and Storage solutions on Cloud/physical/virtual platform. Experience working on different Devops, big data, NOSQL and RDBMS platforms. Specialties: Good technical knowledge on Cloud/Linux/Windows/UNIX based Operating system Technology Life cycle Management Stakeholder management and communication ITIL frameworks & Service Management BCP / DR Planing and execution Vendor management Service transition Good at Process, escalations, follow-ups and people management skill.
Our Integrated Approach To Open Learning, Elevated Branding and Hiring
Benefits Of Joining Our Events and Sessions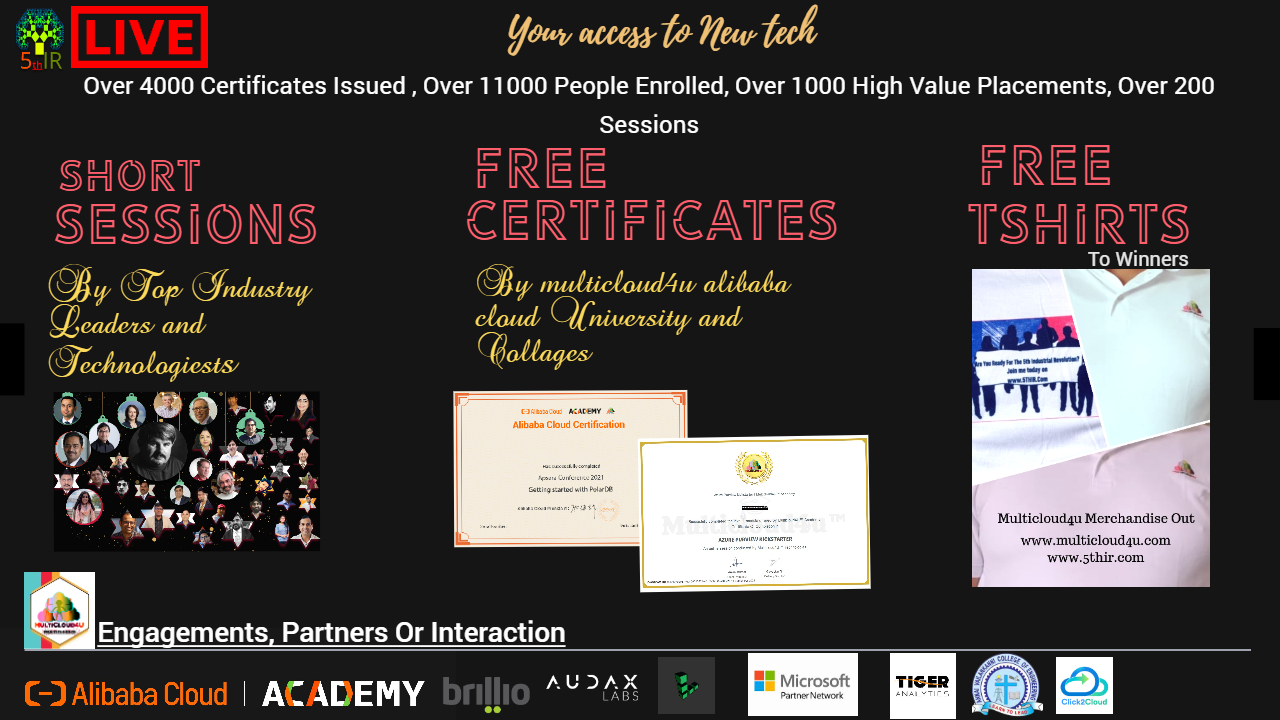 ;
Upcoming Events