Training Outline:
Core Azure Services & Solutions: Serverless Introduction (1-1.5 hour)
Intrinsics of Serverless on Azure
What is Serverless Computing ·
Evolution of Serverless Computing ·
Benefits of Serverless Computing·
Azure Serverless Services ·
Demo·
Quiz·
Level 2 Certificate·
This course is a part of Microsoft Azure Fundamentals (AZ 900) learning path
Please navigate to your series dashboard to find out all the courses that you can take up along with this course.
The Microsoft Azure Fundamentals (AZ 900) learning path by Abhishek Mishra comes bundeled with professionaly curated, rolling Instructor Guided courses with a mix of Online Classroom Trainings, as well as self paced recorded training.
These trainings are curated in way that they can be taken seperately in self paced recording as well as online training based on the need of technologist today.
This also does not hurts your pocket as you are free to choose the full series or individual course based on your need of the time.
Once you enrol for a instructor led or self paced course you get a private access to life time recorded content and material,limited private chat group with the instructor and much more.
Most of the courses comes with extra sourcecode, content, quiz and certificates, please refer the individual course page for further info.
Your learning does not stops here, and still there is miles to go as these contents can be accessed by you anytime and from anywhere, even after your live training completes.
This learning path provides you a detailed foundational knowledge of cloud services and those offered by Microsoft Azure.
Mr. Mishra is a Microsoft Certified Trainer, Industry Known Public Speaker, and A Cloud Solution Architect in a Multinational Firm and have done multiple certification, awards, and accolades.
He has successfully trained 1000 of technologist and help them clear the Azure Fundamental Certifications. (More details about him on the session page)
This learning path(series) is bundeld in the form of live and recorded courses and can be taken partly or as a full pacakge as per your need.
Aim of the Learning Path:
The aim of this learning path is to provide you the foundational knowledge of cloud services and those offered by Microsoft Azure. The course is intended for anyone who is new to cloud computing and aspires to learn Microsoft Azure.
The course covers general cloud concepts, cloud computing models like Public Cloud, Private Cloud, and Hybrid Cloud, and other fundamental areas like Infrastructure as a Service, Platform as a Service, and Software as a Service. It will also cover the core Azure Services for Compute, Networking, Data, Artificial Intelligence, and Azure pillar services in regards to privacy, security, compliance, and trust. The course also covers pricing and support services available with Azure.
Learning path Objective And Expectations:
The following are the objectives that one fulfills after the part of successful completion of this series. ·
Build a basic foundation of cloud computing using Microsoft Azure ·
This is great for people moving to cloud for the purpose of engineering, datascience, preslaes and program delivery. ·
Get Job Ready and crack Azure and general cloud Interviews ·
Get skilled in Cloud Computing and Azure ·
Helps you prepare for AZ 900 exam: ·
Instructor Guided Online Classroom Training ·
Theoretical Illustrations · Hands-On / Demonstrations ·
Quiz after each Milestone to gauge student understanding ·
Networking and QnA at the end of the course
Level1 certificates with every session
Level2 certificates after each session
Material, documents, practice tests and code if required
we are giving a 20 dollar discount when you purchase the full bundle and the microsoft exam voucher from us, resulting to a lower cost.

Navigate to the exam site

Please navigate to the series dashobard to know more around specific courses offered in this bundle.
Meet Abhishek
Abhishek Mishra is an Intelligent Cloud Architect and a Microsoft Certified Trainer. He has deep experience in building Intelligent Azure and .NET based new generation architectures at the Enterprise level. He has a rich 15+ years of experience working across leading organizations in the industry and 7+ years of experience working with Microsoft Azure and other public Clouds. He is a published author and has authored the book Mastering Azure Serverless Computing with BPB Publications. He has been awarded C# Corner Most Valuable Professional (MVP) – 2018 December 2019 December for his contributions to the developer community. Certifications to his credit: TOGAF Certified, Microsoft Azure Solution Architect Expert, Microsoft Certified Azure Developer Associate, Microsoft Certified Fundamentals, Microsoft Certified Solutions Associate in Machine Learning, and many more.
Verified Awards and Batches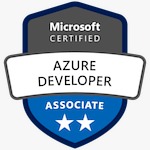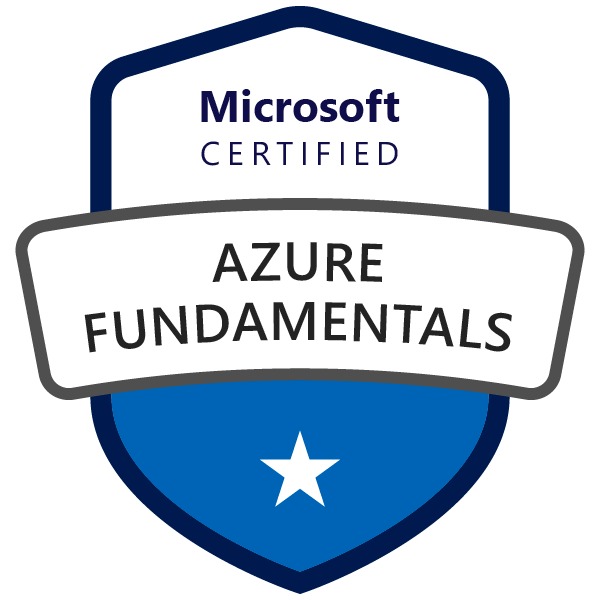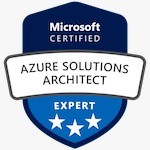 ;