What will you learn from this master class?
In this short 40 to 50 minute session lets have an in-depth understanding of Data Migration Challenges During Cloud Migration::101 of Cloud Migration in Multicloud world
Please note Level 1 certficate is free with the session, however for the session curated before June 2020, its only enabled after request, please use our helpdesk in the header to raise a request for completion certificate.
Our Integrated Approach To Open Learning, Elevated Branding and Hiring
Need A career upgrade?
19 years of IT experience in Technology Leadership including extensive expertise in Database Products, BI & Analytics, Technology Consulting, Pre-Sales, Product Development, Solution Architecture & Service Delivery. • Data Engineering / Management on big-data framework for Analytics. • Transition & Transformations for BI & Analytics Projects. • IT Process and Procedure Design & Implementation. • Product development for robotics projects • Automation & Digitalization on Big-data Eco systems • Design industry specific, Data Lake /Data Warehouse Solutions. • Handling large offshore delivery centers including multiple accounts. • Planning and managing resources, budgets, timescales and risks.
Benefits Of Joining Our Events and Sessions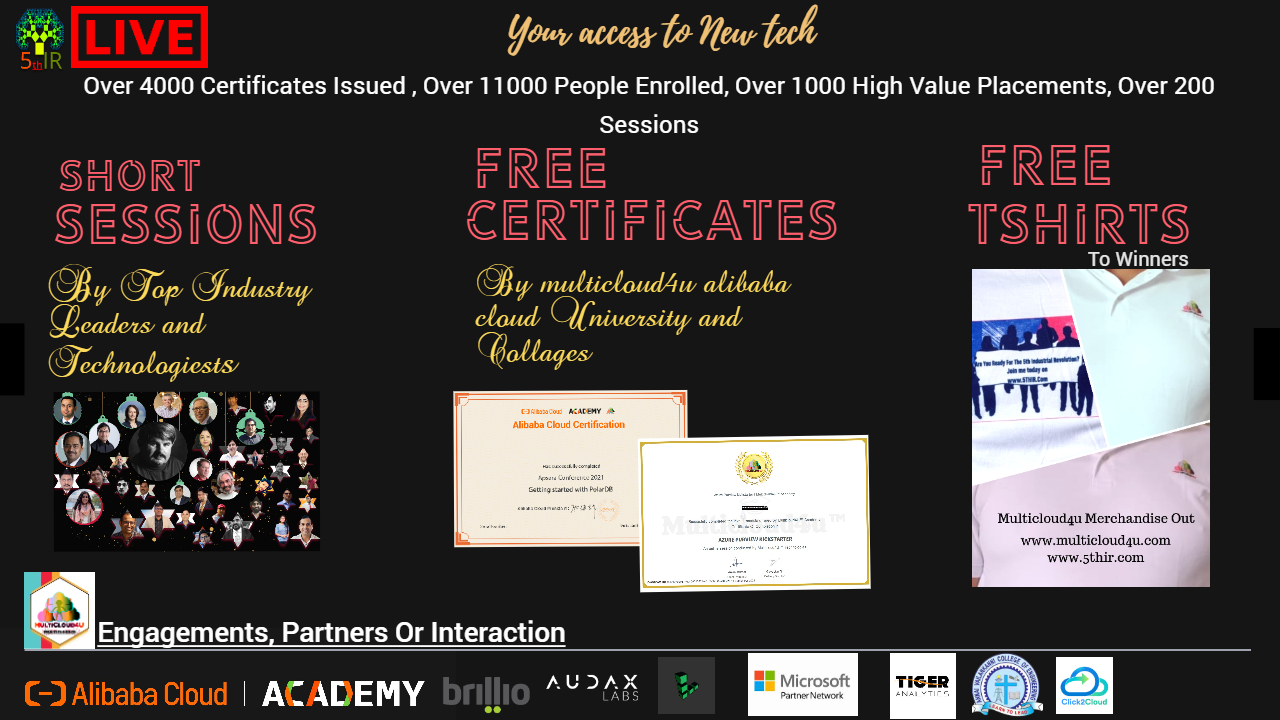 ;
Upcoming Events