What will you learn from this master class?
Suresh Kandula, Enterprise Architect, Life Time Technologist, Master Mentor, Enterprise Platform Strategist and a Tech Visionary will be guiding us on the need, challenges and how-to's of building SAAS platforms on Multitenant architecture.
Suresh has been guiding and leading multi-million tech transformations for years and hearing his experience will be like a boon for many technologists who want to successfully engineer SAAS solution either for their clients, there enterprise or startups.

Description::-
Why SAAS based offerings need more transparency in terms of data how can multitenancy be approached when a builder is starting with the small approved budget. How to start with a single Tenant and move to need-based multitenant and than full-blown with a different subscription model?
SPEAKER PROFILE-
https://www.linkedin.com/in/nsk/
Vice President at Publicis.Sapient
New York, New York, United States

Publications by Suresh::-
https://medium.com/@sureshkvn_56670
CERTIFICATION -Multicloud4u LLC USA will certify the participants with Level 1 certification after the session.
Suresh Kandula, Enterprise Architect, Life Time Technologist, Master Mentor, Enterprise Platform Strategist and a Tech Visionary will be guiding us on the need, challenges and how-to's of building SAAS platforms on Multitenant architecture. Suresh has been guiding and leading multi-million tech transformations for years and he is the Vice President Technology at Publicis.Sapient
Our Integrated Approach To Open Learning, Elevated Branding and Hiring
Benefits Of Joining Our Events and Sessions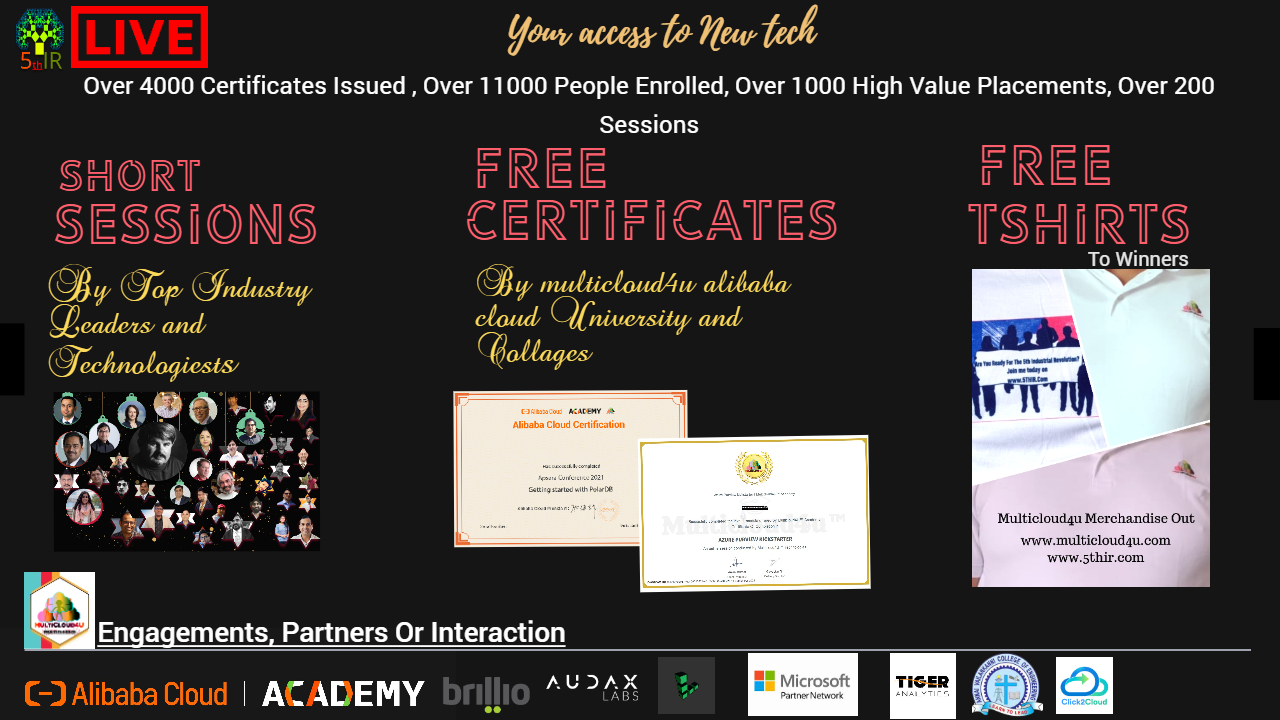 ;
Upcoming Events