What will you learn from this master class?
This course is for beginners in Cloud Computing. Fundamentals of Cloud computing is followed by Alibaba Cloud infrastructure. Then the following products in Alibaba Cloud are taught.

1. Elastic Compute Service

2. Object Storage Service

3. Server Load Balancer

4. Auto Scaling
Alibaba Cloud Associate | Academician and Researcher | I have expertise in Blockchain and Data Science using Machine Learning. Basically I am a technology enthusiast and opportunistic towards challenging positions where I could contribute more with innovation and advancements in the field. I can never be confined for limitation of skills, as I am versatile towards learning any skill on demand.
Our Integrated Approach To Open Learning, Elevated Branding and Hiring
Benefits Of Joining Our Events and Sessions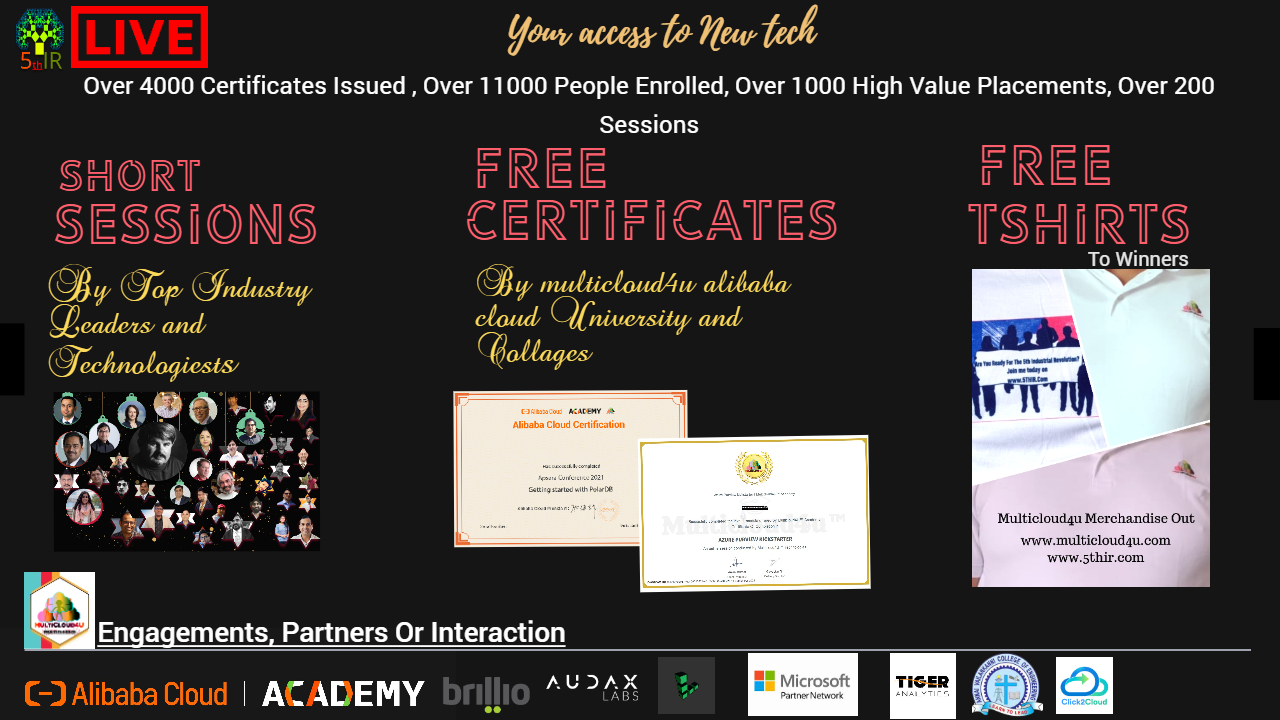 ;
Upcoming Events