What will you learn from this master class?
Niloshima will be taking us through the journey and hands-on usage of Multicloud Serverless along with a serverless option on Azure, AWS, and GCP and how to use it and practice it.
A technology enthusiast and a C#Corner MVP. 11 years of experience with Microsoft technologies for Windows/Desktop based application development. Ability to transform ideas into working software with designing and implementing the core features. Worked with various SDLC methodologies, currently working on Agile/Scrum. Worked with multiple domains like BFSI (Investment & Retail), Healthcare, Smart Card and Travel. Organized and detail-oriented with proactive and hard-working attitude. Lead design/implementation of applications development. Expertise in coordinating diverse teams and resources to complete objectives. Trainer, blogger, speaker, freelancer, consulting and most importantly learner - passionate about latest technologies like blockchain, bitcoin, mobile, cloud, micro services, cognitive services. Open for freelancing/training and consulting. Tech Skills ** MCSE - Azure Solution Architect** **MCSA - Implementing Azure Solutions** **Certified Scrum Master** ** MCSD - Developing Azure Solutions **MCTS - Window Application Development** **MCPD - Programming in C#** * Domain Exposure - Financial, Healthcare, SmartCard, Travel * C#, WPF, Windows Application, Design and Enterprise Patterns * DI, SOLID, MVVM, TDD, NUnit, NMock * Oracle Database * Linq, WCF, Multithreading Qualification & soft skills * B.Tech.(Computer Science) * Good Interpersonal Skills, logical Aptitude, experience of Client Interaction. * Good Exposure of Oops, Design & Enterprise Patters, UML, Framework Design, Code Review, Project Planning and Management.
Our Integrated Approach To Open Learning, Elevated Branding and Hiring
Benefits Of Joining Our Events and Sessions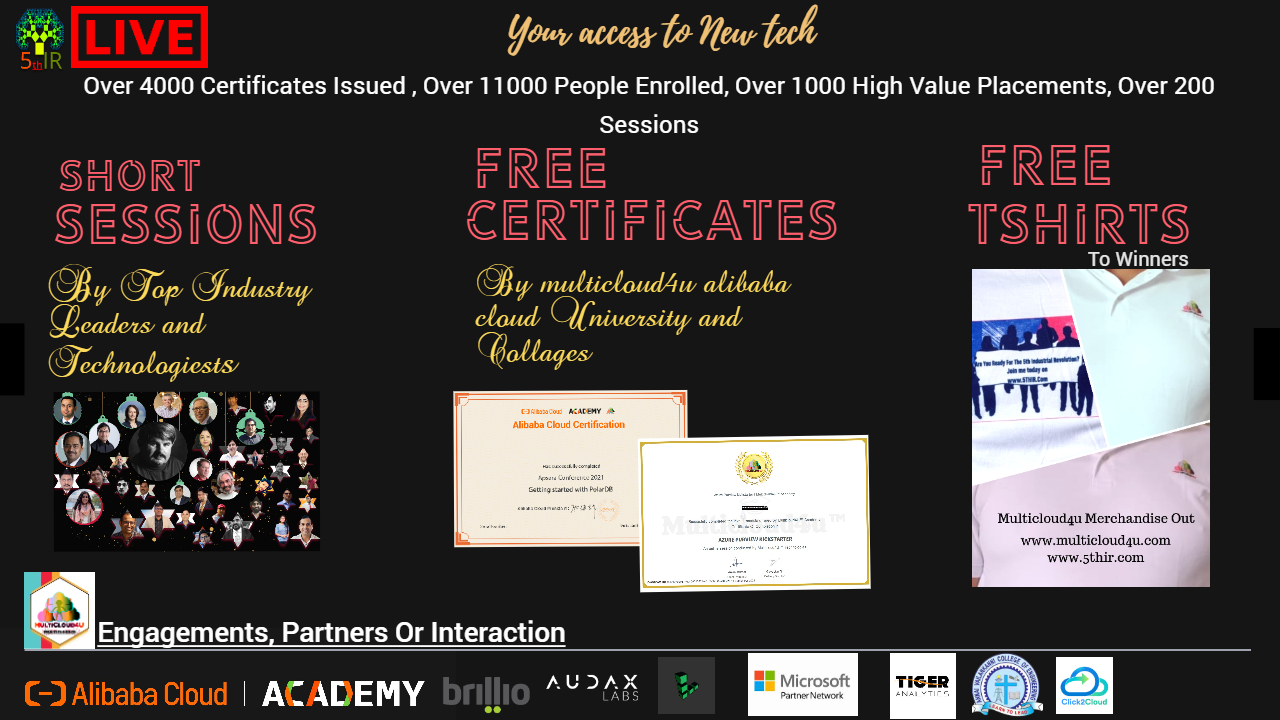 ;
Upcoming Events