What will you learn from this master class?
Azure functions is a cloud service that provides all the continually updated infrastructure and resources needed to keep your applications securely running.
Azure functions can be secured in multiple ways.
In this session, we will discuss different scenarios and the right solution for securing them.
Microsoft MVP(Most Valuable Professional)- Microsoft Azure/ Software Engineer
Mohit Chhabra is working as a Software Engineer at Medialesson Gmbh. Prior to this, he was working at Harman International and Applied Information Sciences as Cloud and DevOps lead. He is MCSD in Web and Windows Development. He is presently C#Corner MVP. He was India's First Azure Champion and the First person in India to Crack Microsoft Technology Center Training. He was a Microsoft Student Partner, Windows 8 Ambassador, Digit Squad Ambassador, and Mozilla Student Representative.

Past experience
1. Worked with Harman International as Senior Software Engineer/ DevOps Engineer.
2. Worked with Applied Information Sciences from Oct 2013-September 2016.
3. Worked as an Intern with Microsoft, RealBox Media and ThinkDigit
4. Product Developer with hands-on experience in planning, designing, coordinating and executing software products through SDLC. Proven expertise in offering a value proposition to customers by delivering optimized solutions to their typical business problems through cutting-edge Microsoft technologies.
5. 1.5 Years of working experience with Microsoft as a Microsoft Student Partner
6. Experience in development of web and windows applications using Microsoft technologies
7. Experience in Mobile application development using Silverlight, HTML5, XAML
8. Experience in Windows 8 application development using Silverlight
9. Experience in Microsoft Azure-based Development
Our Integrated Approach To Open Learning, Elevated Branding and Hiring
Benefits Of Joining Our Events and Sessions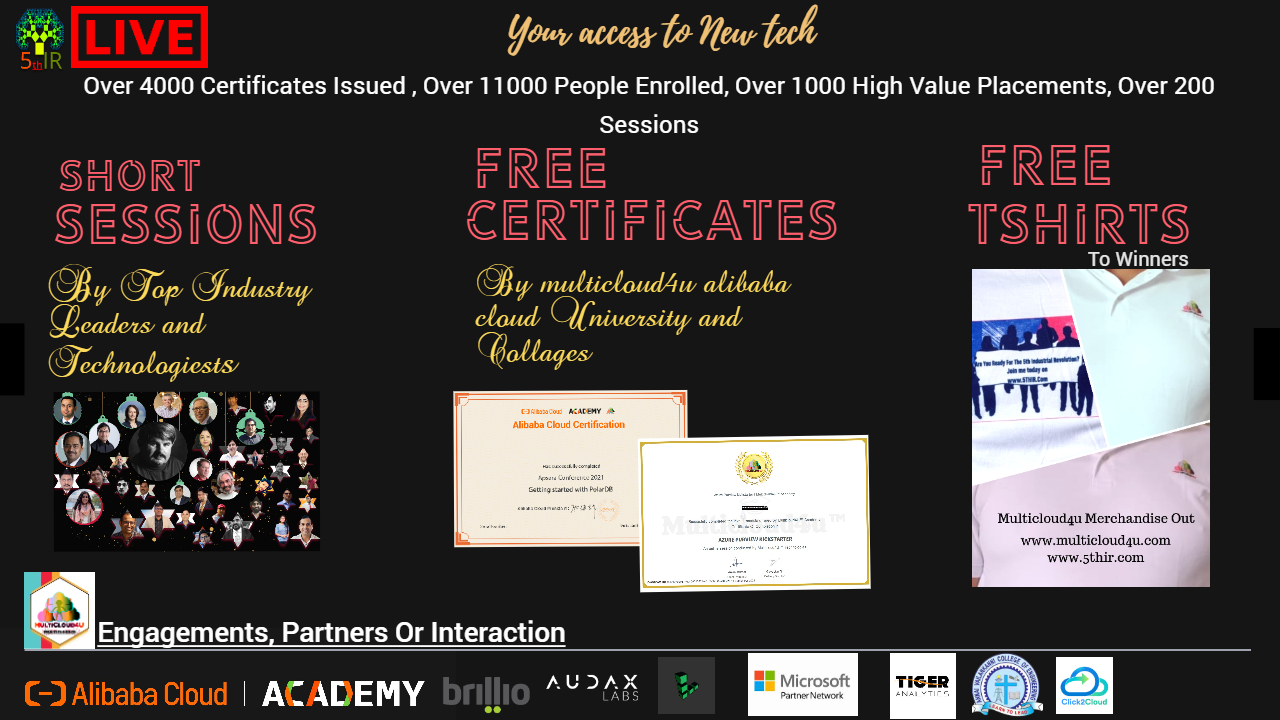 ;
Upcoming Events