What will you learn from this master class?
The Enterprise-Scale architecture provides prescriptive architecture guidance coupled with Azure best practices, and it follows design principles across the critical design areas for an organization's Azure environment and landing zones. It is an architecture approach and reference implementation that enables an effective operationalization of landing zones on Azure. And, Enterprise-Scale is based on the success of large-scale migration projects.

Key Takeaways:-

What is azure subscription.

What is a landing zone for enterprise.

Design principles

Architecture details.

Typical design areas.

Benefits.

.Mc4U Certification

Featured Speaker

Debasis Pati,

Cloud Solution Architect

Debasis is a passionate cloud architect and cloud blogger on the YouTube channel " Public Cloud Design Tips And Tricks ". He is having extensive experience in public cloud transformation technologies and solutions
Our Integrated Approach To Open Learning, Elevated Branding and Hiring
Benefits Of Joining Our Events and Sessions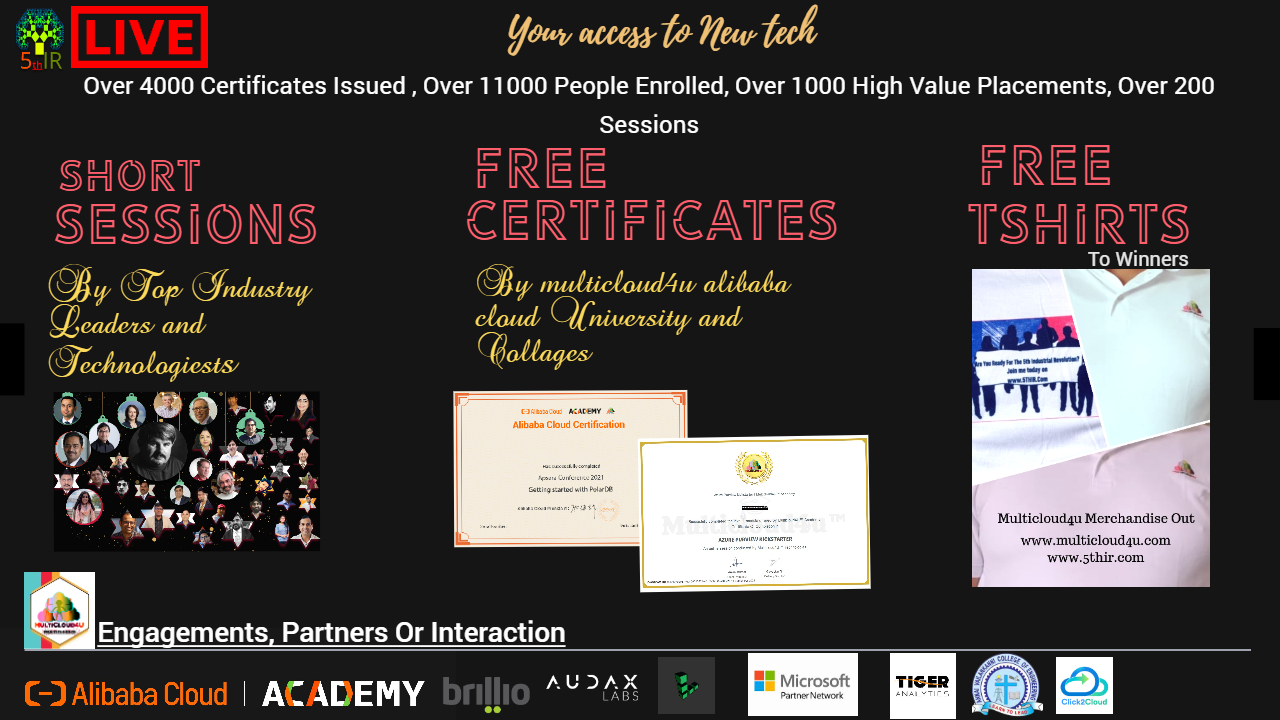 ;
Upcoming Events