What will you learn from this master class?
This final session will cover how to set up for

scale and some of the essential practices to follow when starting to deploy infrastructure (even if it is a single resource)
This also includes Alibaba Cloud certificate and badges on Terraform.
To take the exam, please complete the recorded videos from this series
Terrafrom Master Classes by Mahesh Patil
The url to take the exam is embedded in alibaba clouder exam linked with FAQ button below the event video on event dashboard once you regsiter for the event.
I like to strategise, architect, code, deliver and operate secure- & reliable- cloud-native solutions. Coding is my passion, and I've tried my hands across multiple programming languages. I started with C/C++ and moved into building web-based Java applications, to Microsoft based technologies. More recently, I've used Python (for data) to Golang (for AWS & Kubernetes based projects). Experience implementing web and cloud-based solutions on AWS & Kubernetes (terraform, helm, packer); Java, Spring; .NET (WPF, WCF, WWF, ASP.NET). I have architected complex web and client-server bespoke as well as cloud-, CMS- based solutions. I have worked across clients in various industries (Finance, Healthcare, Retail) across different geographies. I have experience building and operating cloud-based platforms using well-architected principles (including security, reliability, performance & cost) on AWS and Azure. Well versed in agile project management, estimations, planning and execution of projects and closely worked with client business and technology teams. Experienced in architecting secure and reliable solutions, managing product teams building and maintaining applications on the cloud. I'm keen on building next-generation product experiences for end-users based on cloud-native, micro-services architectures, using core DevSecOps principles.
Our Integrated Approach To Open Learning, Elevated Branding and Hiring
Benefits Of Joining Our Events and Sessions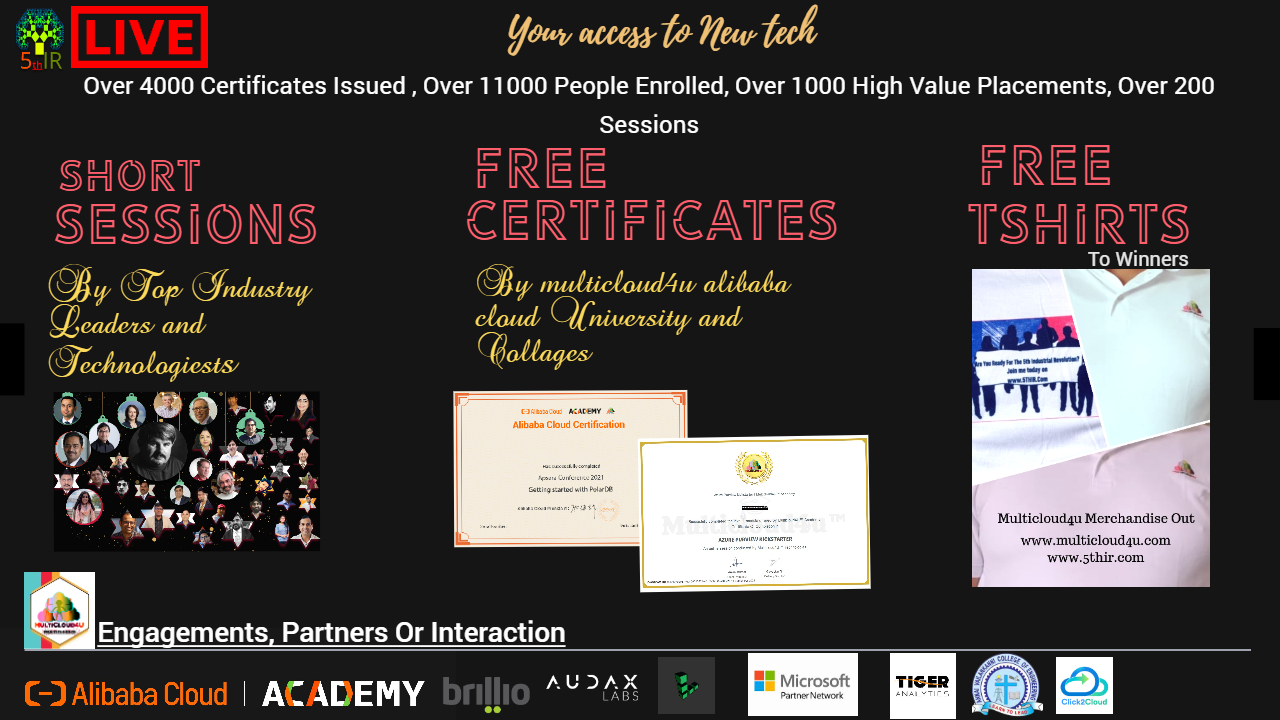 ;
Upcoming Events