What will you learn from this master class?
Highlights -
1. Post-COVID Models - The Rise of Data Pipelines
2. Most important tools for Data Scientist and researchers in 2020
3. Important libraries of scientific algorithms (for Researchers)
4. Trending libraries for Data Science Engineers
5. Unrealized Importance of certain Matlab and FORTRAN libraries
6. Tools for high-performance computing applications (iPython Parallel)
7. Introduction to AutoML frameworks and Cloud ML frameworks
8. Recommendations, Free data Science Resources, handy cheat sheets

The session will be given by Bhaskar Tripathi who is a PhD Research Scholar and has a 15+ years of industry experience with top MNCs. Bhaskar specializes in building AI based products using Econometrics, Swarm Intelligence, Mathematical Optimization. His current research focus is on applying optimizing Deep Learning Models and developing Mathematical Finance based algorithmic trading applications using AutoML and MultiCloud.
Our Integrated Approach To Open Learning, Elevated Branding and Hiring
Need A career upgrade?
Mathematical Optimization, Metaheuristics, Product Specialist, MVP - Artificial Intelligence at Alibaba Cloud
I specialize in building data-intensive applications using Business Intelligence, Data Science & Machine Learning. I have played Techno-functional SME roles in various domains : - Online retail and Digital Business Transformation - Risk Management - Credit cards life cycle - Mutual Funds - Pharmaceutical sales planning Since past three years, I have changed my field of expertise in the following area - - Mathematical Optimization, Swarm Intelligence, AI - Econometric Modelling and Quantitative Methods - Quantitative Finance, Econo-Physics I am also in process of submitting my Phd Thesis and patent process using my novel methods in nature inspired AI. My objective is to create powerful trained models that help to create a living AI experience by decentralization control and self-organization. One can apply these methods in areas of Retail, Finance and Healthcare sectors.
Benefits Of Joining Our Events and Sessions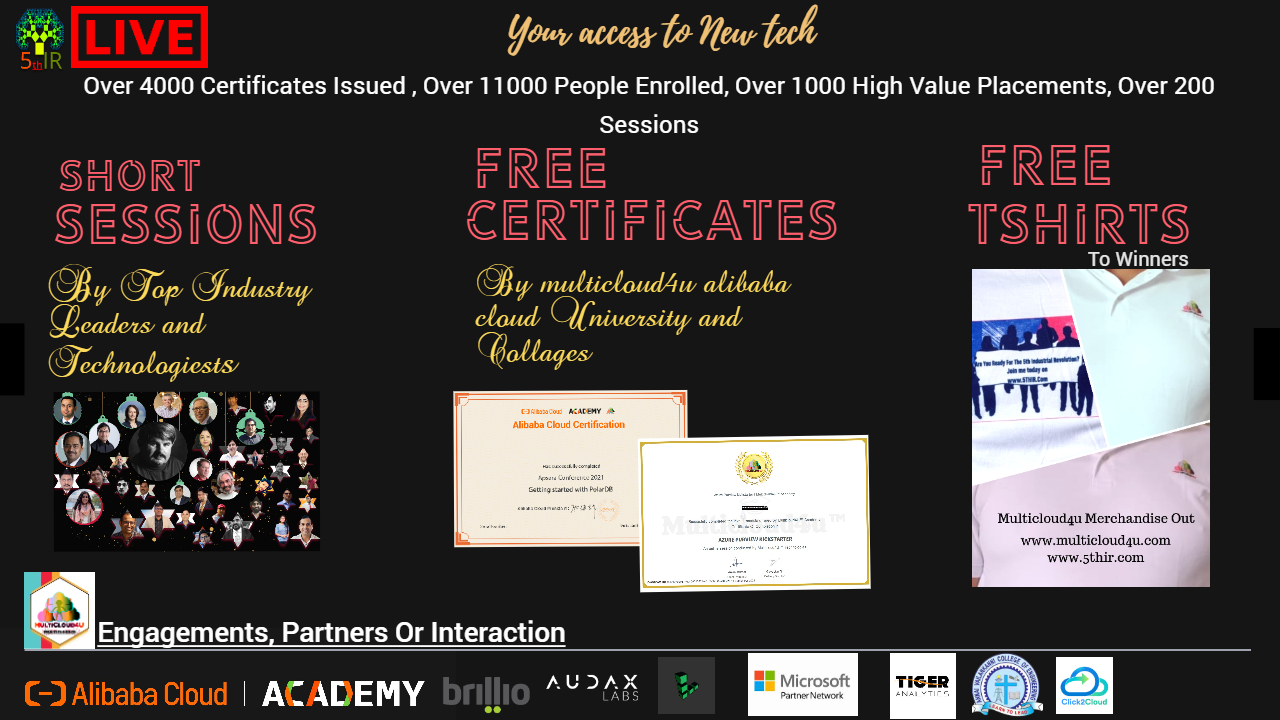 ;
Upcoming Events