What will you learn from this master class?
Bob Ward (Principal Architect at Microsoft) from Microsoft North Richland Hills, Texas, United States will be detailing on the topic::-

SQL-from-the-Edge-to-the-Cloud
In this short session, Bob will be talking about how Microsoft has innovated SQL Server from IoT edge devices to your data centre to the Azure cloud.

SPEAKER PROFILE-
https://www.linkedin.com/in/bobwardms/
Principal Architect at Microsoft
Azure Data Engineering Team

CERTIFICATION -
Multicloud4u will certify the participants with Level 1 certification after the session. Certificates can be claimed at www.5thir.com. You can invite your friends or colleagues as well to attend the session.

Author, Engineer, Technologist, Azure SQL and Data Engineering Evengelist
Our Integrated Approach To Open Learning, Elevated Branding and Hiring
Benefits Of Joining Our Events and Sessions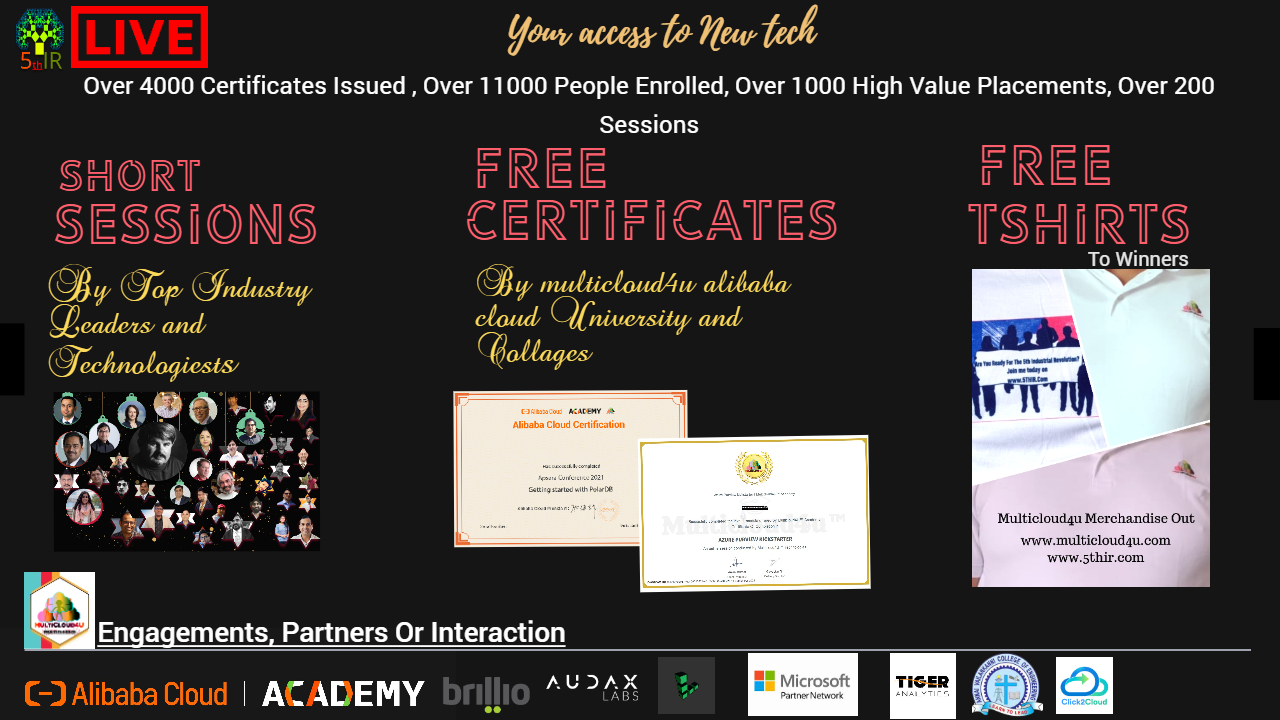 ;
Upcoming Events