What will you learn from this master class?
Certificate for Data science course
Alibaba Cloud Associate | Academician and Researcher | I have expertise in Blockchain and Data Science using Machine Learning. Basically I am a technology enthusiast and opportunistic towards challenging positions where I could contribute more with innovation and advancements in the field. I can never be confined for limitation of skills, as I am versatile towards learning any skill on demand.
Our Integrated Approach To Open Learning, Elevated Branding and Hiring
Benefits Of Joining Our Events and Sessions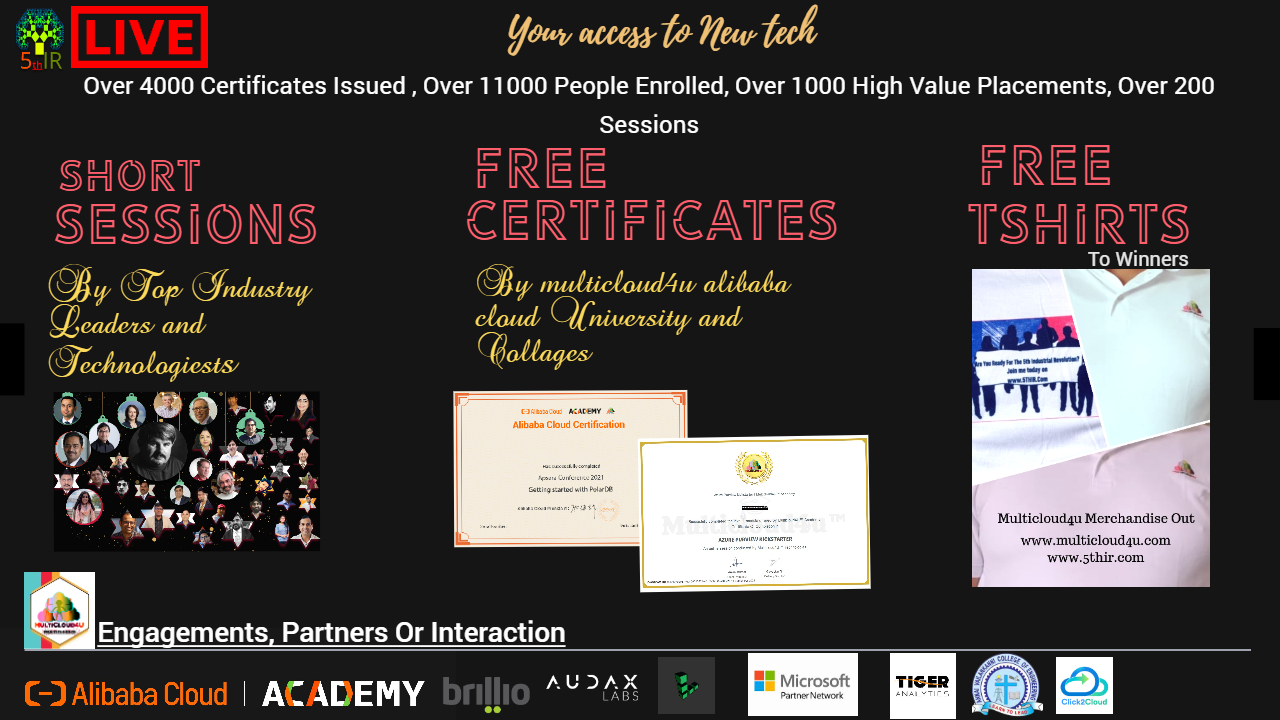 ;
Upcoming Events