What will you learn from this master class?
Deep Dive on Alibaba Cloud Object Storage Service and Datalake on Multicloud
1. Two Free Certificates.
Level1 from Multicloud4u and Level2 After Quiz from Alibaba Cloud Academy
Level 1 Participation certificate from multicloud4u.
Use the HAT icon in green below the video panel.
Level 2 Completion Certificate after attending the 15 question exam by Alibaba Cloud Academy.
Use the quiz icon in green below the video panel to navigate to Alibaba cloud academy and attend the 15 question quiz to get the certificate and the credit directly from Alibaba Cloud.
This short course covers the following
1- Introduction , 2- About OSS , 3- Storage type , 4- Versioning , 6- Demo , 7- Q N A
8. Further Guidance and step by step reference are available in Src code, Files and Extra Videos (Green icon below the video panel)
Prerequisite::-
1. How to Create a Free Vm and Account on Alibaba Cloud
https://www.5thir.com/dynaevent.aspx?eid=a90fcdd75b8a4a6397b6fa774caee8freevm#start
Our Integrated Approach To Open Learning, Elevated Branding and Hiring
Need A career upgrade?
"
Technical Lead Solution Architect
I am passionate and self-driven software developer with strong professional and collaborative attitude. At present, I am working as Technical Lead, at DBS Singapore. I have 14 years of experience in enterprise applications using latest technologies (primarily Microsoft) and best practices. I have worked across Singapore (8 Years in Credit-Suisse, Credit Agricole, ANZ) and India (Sapient, Mercer) • Technical Specialization: C#, JAVA, .NET, MVC, Spring-Boot, SQL Server, SSIS/SSRS/SSAS, JavaScript/JQuery, AngularJS, React/Angular, REST API, NUnit, Specflow, GIT, SVN, Python, Teamcity, Cloud, PowerBI/QlikSense, AWS, Azure • Domain: - Major domain experience in Investment Banking & Finance (Focused on Product control and Valuation Control). Other than banking, I have experience in Betting, Health & Benefits, Survey, e-Commerce. • Delivery: Sound experience in delivery through Agile (Scrum) and SDLC methodologies, TDD.
"
Benefits Of Joining Our Events and Sessions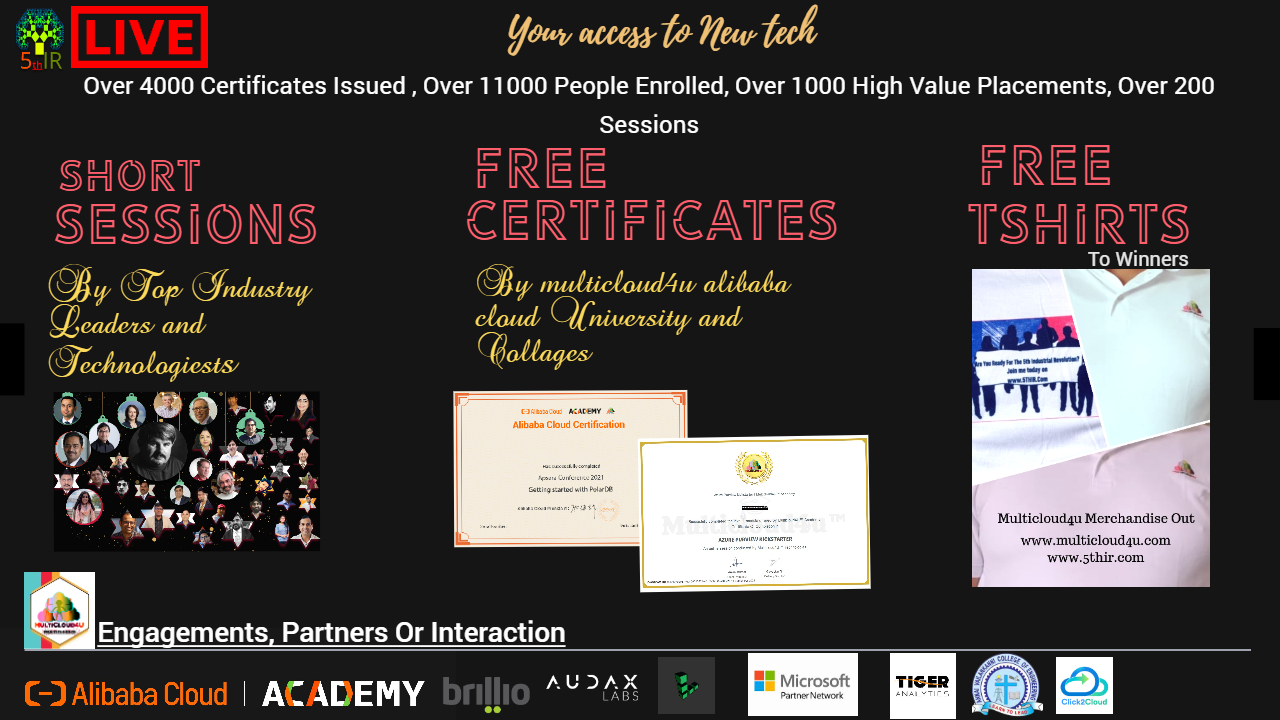 ;
Upcoming Events