What will you learn from this master class?
Let's Join Mritunjay Garg for a Virtual Private Cloud(VPC) deep dive on Alibaba Cloud & Multicloud. Type:- Single Event Certification:-Level 1 and Alibaba Cloud Exam Vouchers Topic:- Virtual Private Cloud(VPC) deep dive on Alibaba Cloud & Multicloud TOPIC To Be Covered in the session 1- Introduction 2- VPC 3- VSwitches/Route Tables 4- Gateways & Security 6- Demo 7- Q N A 8. Further Guidance and Reference. SPEAKER PROFILE- https://www.linkedin.com/in/mrityunjay-garg/ Data Engineer | Solution Architect | AWS | Cloud | Java | Python | C# | Spring Boot | Microservice |CI/CD| Big Data| SPR CERTIFICATION - Multicloud4u LLC USA will certify the participants with Level 1 Certificates. While the event and level 1 certificate are free, Level2 Certificate and Downloadable Materials with a self use GNU license are Paid. Free level 1 certification after the session. Certificates can be claimed at www.5thir.com. You can invite your friends or colleagues as well to attend the session. HOW TO JOIN : 1. WEBEX(only first 1000 participants) : https://multicloud4utechnologiesllc.my.webex.com/join/multiclouders (Use this as the preferred mode of joining) 2. Watch the Live Streaming, Past recording, Claim Certificate & vouchers for this and past event https://www.5thir.com/ 3. Once Click Event Info:- www.multicloud4u.com/streams. 4. YOUTUBE ( recording after the session): www.youtube.com/multicloud4u EVENT DATE and TIME - Sunday, September 6, 11:30–12:30 pm IST Time Zone Converter: https://www.worldtimebuddy.com/ist-to-est-converter HOW TO CONNECT WITH US : 1. TELEGRAM CHANNEL: https://telegram.im/multicloud4u 2. Register at www.Multicloud4U.com 3. https://multicloud4u.com/helpnfaq Know the founders:- https://multicloud4u.com/about ** Note:: Session on this platform is given by engineers who are directly implementing these products with big clients, they may not be a great speaker but they have great successful and live stories to tell. When you signup for such events you respect the love for engineering in you which is above and beyond your ego due to any human pride and prejudice.
"
Technical Lead Solution Architect
I am passionate and self-driven software developer with strong professional and collaborative attitude. At present, I am working as Technical Lead, at DBS Singapore. I have 14 years of experience in enterprise applications using latest technologies (primarily Microsoft) and best practices. I have worked across Singapore (8 Years in Credit-Suisse, Credit Agricole, ANZ) and India (Sapient, Mercer) • Technical Specialization: C#, JAVA, .NET, MVC, Spring-Boot, SQL Server, SSIS/SSRS/SSAS, JavaScript/JQuery, AngularJS, React/Angular, REST API, NUnit, Specflow, GIT, SVN, Python, Teamcity, Cloud, PowerBI/QlikSense, AWS, Azure • Domain: - Major domain experience in Investment Banking & Finance (Focused on Product control and Valuation Control). Other than banking, I have experience in Betting, Health & Benefits, Survey, e-Commerce. • Delivery: Sound experience in delivery through Agile (Scrum) and SDLC methodologies, TDD.
"
Our Integrated Approach To Open Learning, Elevated Branding and Hiring
Benefits Of Joining Our Events and Sessions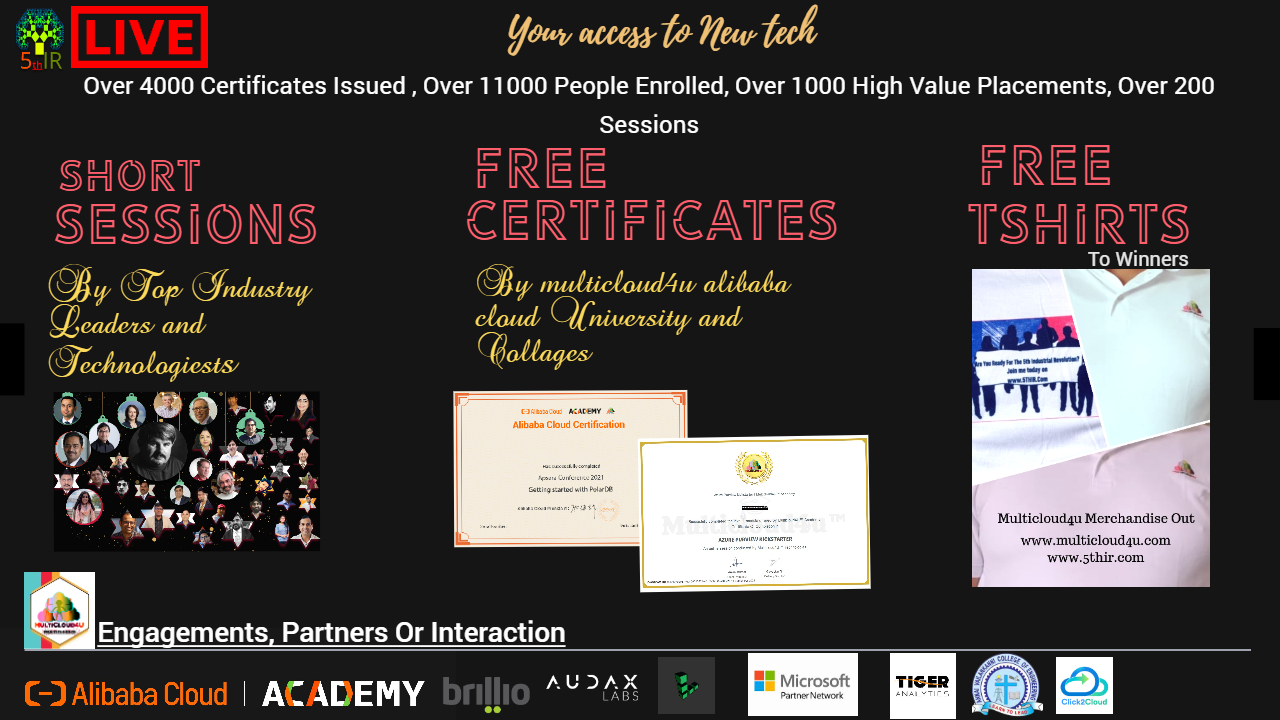 ;
Upcoming Events