What will you learn from this master class?
AWS Fargate is a technology that you can use with Amazon ECS to run containers without having to manage servers or clusters of Amazon EC2 instances. With AWS Fargate, you no longer have to provision, configure, or scale clusters of virtual machines to run containers.

#Introduction to Fargate.

#Migrating container workloads from other licensed container solutions to Fargate

#Real time challenges and demo by using Fargate/ECS.

#Mc4u certification

Solutions Architect with a solid cloud migration background. I love to take end-to-end responsibility and deliver the results on time. Expert in handling requirement gathering, assessment, execution, and production deployment. Highly interested in rebranding implementation, creating POCs for various use cases, and "The 7R's" for cloud migration. Experienced in developing/managing client relationships and providing unmatched customer service. As an "AWS Community Builder", I do conduct guest lectures and seminars for college students. I mentor, talk about the cloud and encourage them to do the certification. Fearless learner working hard to keep my learning attitude alive by reading something new.
Our Integrated Approach To Open Learning, Elevated Branding and Hiring
Benefits Of Joining Our Events and Sessions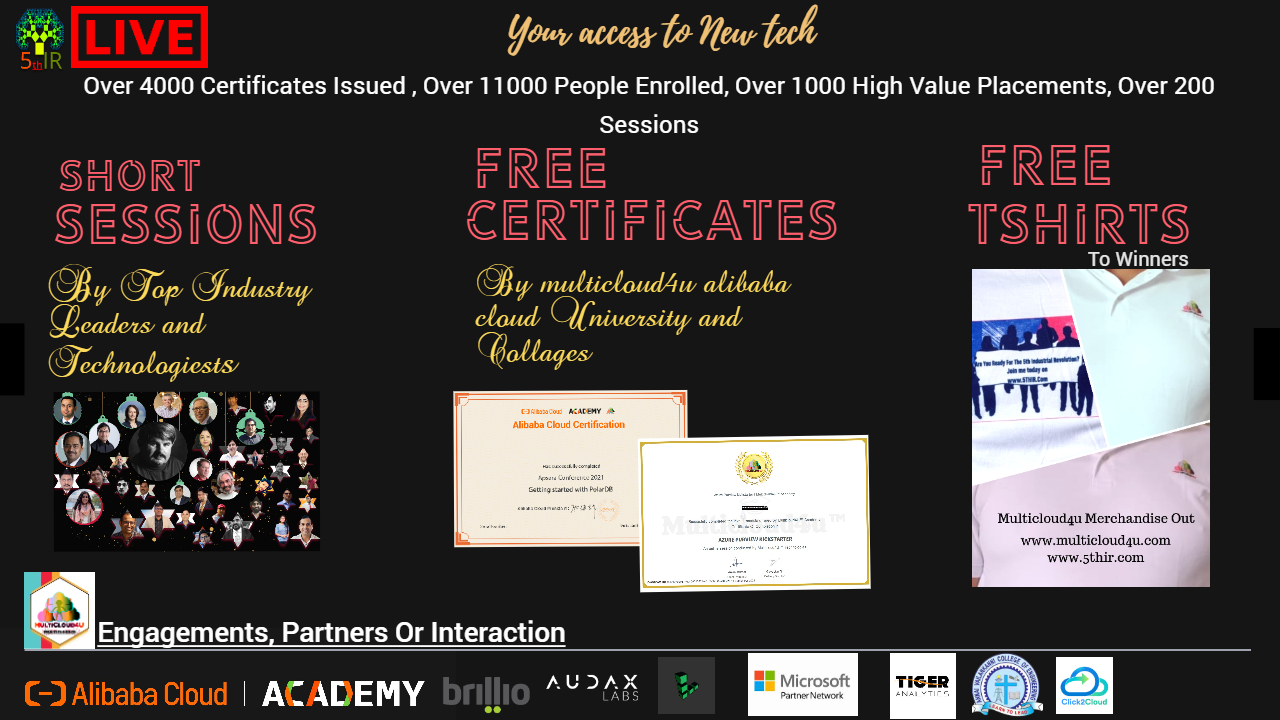 ;
Upcoming Events