What will you learn from this master class?
Let's Join Deepak Singh to understand the intrinsics of docker security and the way to enable your container and Kubernetes cloud infrastructure hack free.
TOPIC -

1. Docker container a Deep Dive.
2. Why containers are leeky?
3. Security pitfall use cases including in the area of infrastructure and DevOps.
5. Dos and Donts.
6. Solutions and QNA.
7. E. Certificate Distribution.

Director CloudDevops
Deepak is a strategist and innovator, with diverse experience with Cloud Operations, Engineering, Consulting and Software Delivery. His experience is primarily enabling Cloud expert solutions across Hospitality and Insurance Industry segments. He follows an adaptive leadership style, indulging in critical developing and maintaining impactful revenue tracks globally. He possesses a firm track record of fast-paced organizations development by fostering C-level relationships via CXO Advisory roles in technology, building Cloud & delivery capabilities along with leading teams to outperform themselves. He is self-initiator and self-fuelled with a 'customer first' outlook towards value-based solutions that guide the market. His spends time on Emerging Technologies & Enterprises Applications. Relevant Experiences: • CxO Advisory (Strategy & Cloud) • Enterprise & Solution Architecture • Large project/program management • Hands-on Cloud-DevOps (primarily AWS, Azure & GCP) • Release Management, Cloud Implementations.
Our Integrated Approach To Open Learning, Elevated Branding and Hiring
Benefits Of Joining Our Events and Sessions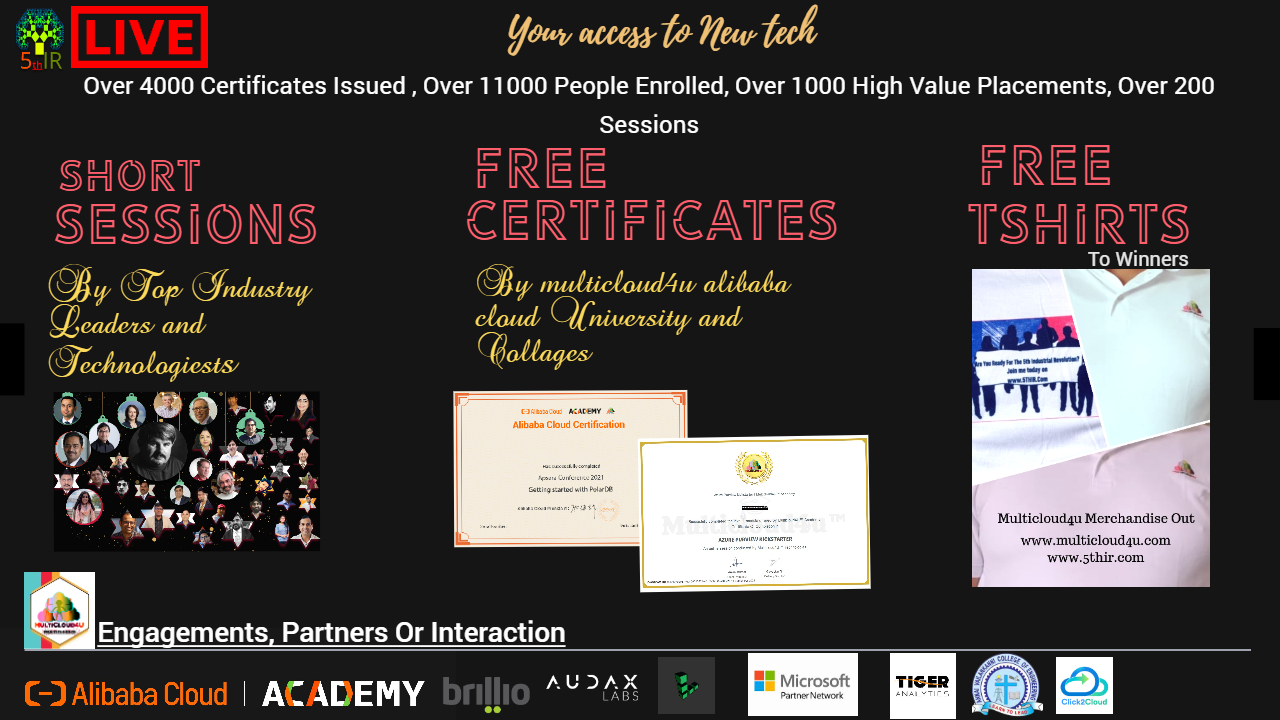 ;
Upcoming Events