What will you learn from this master class?
Anna (Thomas) Hoffman (Data & Applied Scientist, SQL Server/Azure SQL) from Microsoft Los Angeles, California, United States will be detailing on the topic::-

With Free Certificate:: AZURE SQL Database Networking using Private Link and connecting with PAAS
Networking with Azure SQL Database, and Private Link: what you need to know
Watch this video to listen from Anna on what will be covered?
https://youtu.be/tM-YYFajQQI

Description::-
In this session, you'll learn the things you should know as a DBA or data professional when working with Azure SQL Database ... for networking. We'll cover the various connectivity options, and the options for securing your network, including Private Link. This session will be demo-heavy, and I'll share resources to try it yourself at the end of the session.

CERTIFICATION -
Multicloud4u LLC USA certifies the participants with Level 1 certification after the session, Listen to the recording. Find the speaker code announced and claim the certificate with the green hat icon below the video. Certificates can be claimed at https://www.5thir.com/dynaevent.aspx?tid=00002. Once the certificate processes, this should be attached directly to linkedin, as every certificate have unique Url.


Our Integrated Approach To Open Learning, Elevated Branding and Hiring
Benefits Of Joining Our Events and Sessions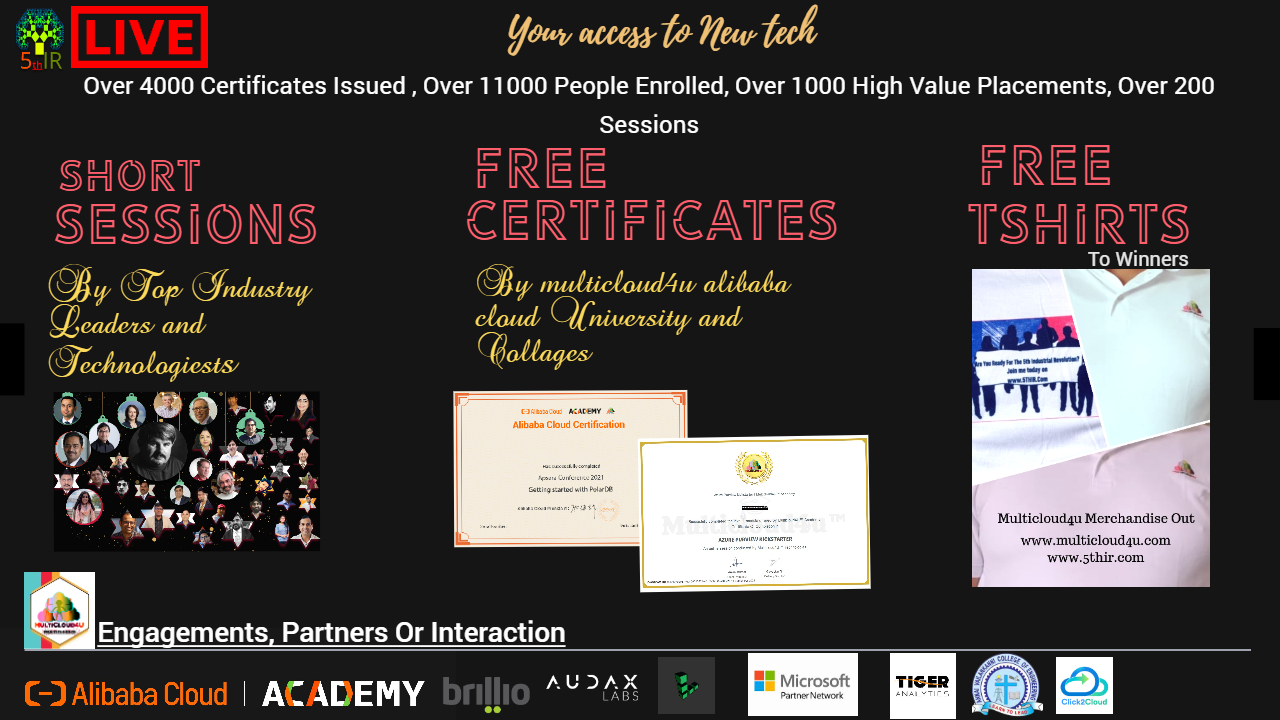 ;
Upcoming Events