What will you learn from this master class?
Module 7 - Orchestrating data movement with Azure Data Factory
Lesson 01 – Explain how Azure Data Factory works
Lesson 02 – Create linked services and datasets
Lesson 03 – Create pipelines and activities
Lesson 04 – Azure Data Factory pipeline execution and triggers
Special Message From Multicloud4u Approved Trainer
Our Integrated Approach To Open Learning, Elevated Branding and Hiring
Need A career upgrade?
Lokesh (Multicloud4u Certified Trainer)
Lokesh Is a ☁ Cloud Solutions Architect with a hands-on experience in Azure, AWS, and works At a multinational.
Awards and Certificates:-

Refer his profile here:-
More About Lokesh
lokesh has extensive experience in the following:-
1. Building Cloud Solution For Azure and Multicloud
2. Cloud Migration on Azure and Multicloud
3. Data Modernization with Data Lake, Delta Lake, Big data Tech and Streaming solutions not forgetting the principal in existence with a data warehouse.
4. Data Engineering on Cloud
5. Data Operations using Data Bricks and Data Factory
6. Data Streaming
7. ETL and Extensive Analytics tool Including Synapse
8. Utilizing data with Power BI and API'S
Benefits Of Joining Our Events and Sessions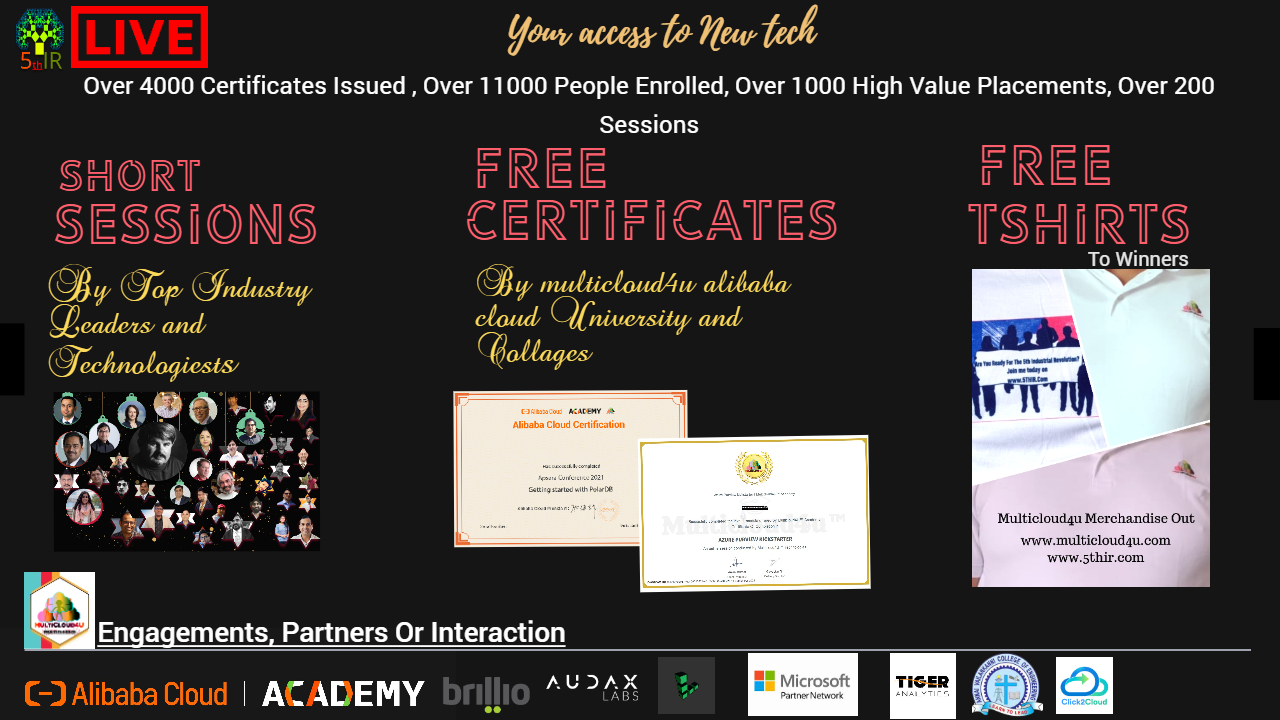 ;
Upcoming Events