What will you learn from this master class?
This session is about
Implementing Security in Microsoft 365 tenant – Exploring Microsoft Defender
.
All you are going to learn about :
1. What is Microsoft 365 Defender
2. Microsoft 365 Defender services
3. Licenses requirement for accessing Microsoft 365 Defender
4. Roles / Permissions for Microsoft 365 Defender
5. Microsoft 365 defender portal demo
Passionate SharePoint / Microsoft 365 Techie, Author, Blogger, SharePoint Developer, Architect, Trainer, 5 times C# corner MVP and learner. Certified Professional Workshop Facilitator. Over 14+ years of experience in the Software Industry, working on Microsoft Technologies, 10+ of those working on SharePoint. I have an appetite for solving problems and finding solutions that makes lives of others easier. My core experience is in SharePoint. Since SharePoint/Microsoft 365 has been something close to my heart, I have a natural passion to learn, explore and try my hands on. I am very passionate about SharePoint and hands on all versions of SharePoint. I love to share the knowledge. I love blogging (https://knowledge-junction.com/) and keep writing of my daily experiences regarding SharePoint / Office 365 / Azure / Motivation / Success Stories. Specialties: Microsoft 365, Azure, Python, SharePoint, Microsoft Office SharePoint Server, Communities, Blogging, Training's, Search, Collaboration, MOSS, WSS, Social Computing, Architect, Office 365, TFS, Java Script, JQuery.
Our Integrated Approach To Open Learning, Elevated Branding and Hiring
Benefits Of Joining Our Events and Sessions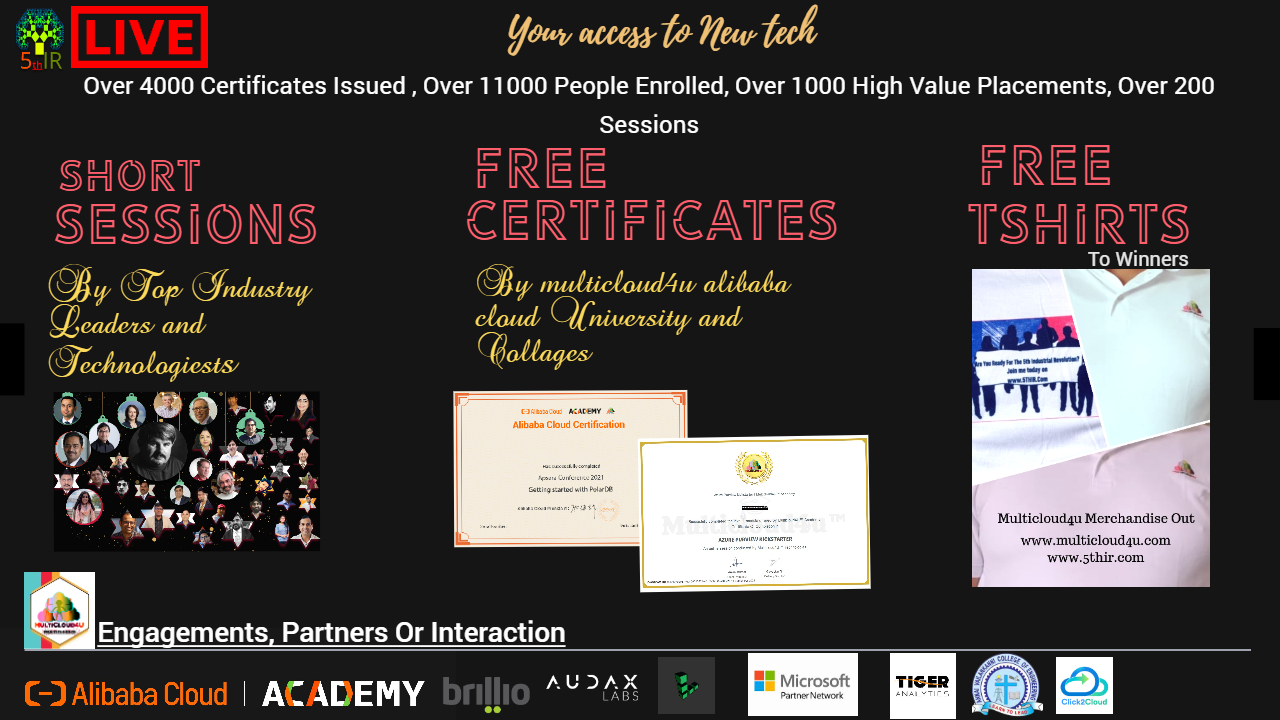 ;
Upcoming Events