What will you learn from this master class?
Alibaba Mail is
the email
service provider (ESP
) ,
that supports public cloud services. It provides smart and efficient email management services based on the same security architecture as
Tmall
and Alipay. Alibaba Mail integrates features such as email management, online calendar, and contact management, and works seamlessly with existing office software applications to achieve better scalability and integration capability. This service offers enterprise users a
brand new
collaboration software solution.
He has completed M.E (Network and Internet Engineering) from Karunya University, Coimbatore in the year 2009 and B.Tech (I.T) from St.Xavier's Catholic College of Engineering affiliated to Anna University in the year 2005. He has around 14 Years of Software experience, where he worked with various .net technologies Has 10 years of teaching experience as Assistant Professor at St.Xavier's Catholic College of Engineering. Presently he is work as Cloud/Software Consultant in GM Software,Nagercoil,India. He is an MVP(Most Valuable Professional) in Alibaba Cloud with more 75+ Clouder certification and four Associate Certification in o Cloud Computing o Cloud Security o Enterprise Database Cloud Transformation Architect o Cloud-Native He got "DevOps Engineer Certification" From Alibaba Cloud He is Oracle Academy Certified Trainer for Oracle Certification Courses. He is active Writer of Alibaba Cloud in Quora and Reddit He is an active writer in linkedin and published 4 articles in linkedin Linkedin Profile-https://www.linkedin.com/in/gavaskar-s-5b81325a/
Our Integrated Approach To Open Learning, Elevated Branding and Hiring
Benefits Of Joining Our Events and Sessions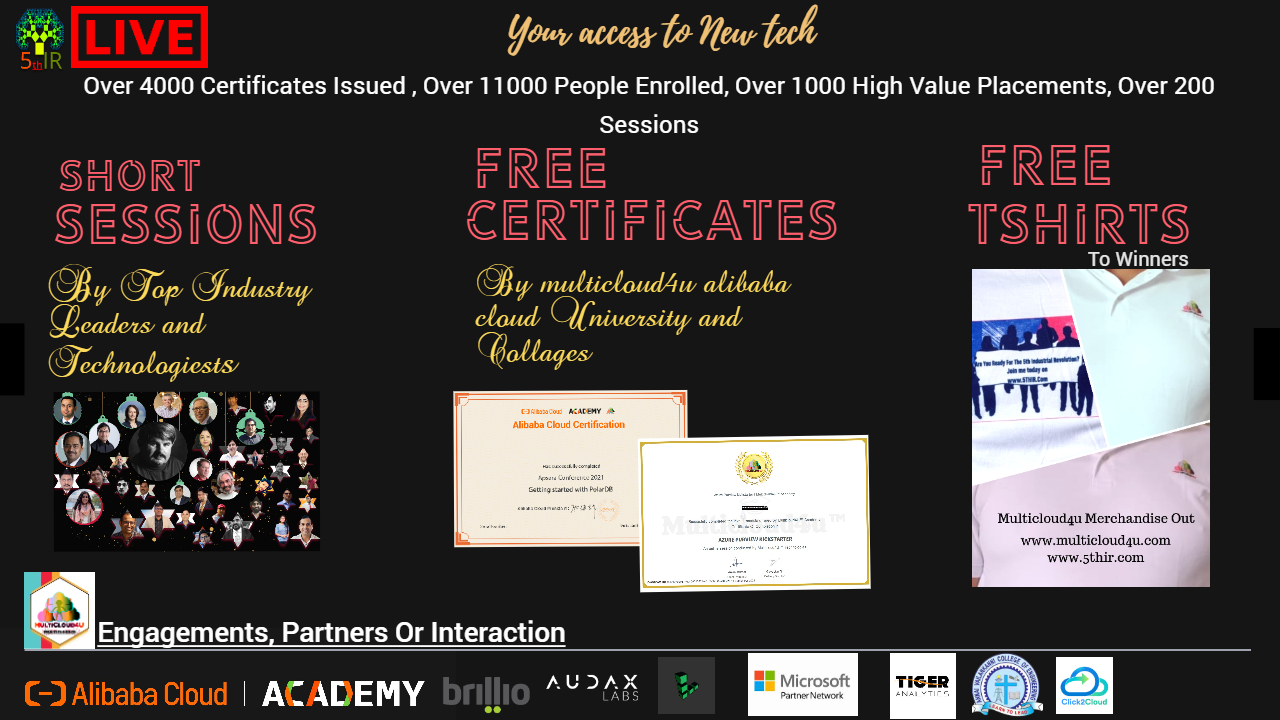 ;
Upcoming Events
Saturday, 24 December 2022
09:00 PM IST | 10:30 AM EST | 03:30 PM GMT
Over 9 Enrolled to hear Mohit Chhabra for Securing Azure Functions
By : Mohit Chhabra
Enrolled By : 9 People